Match Fishing Live Ready For Launch!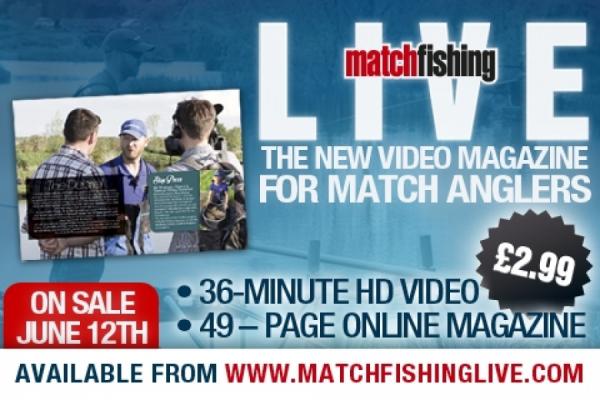 Innovative new E-Magazine from the team behind Match Fishing Magazine

Match Fishing Live is the exclusive new video magazine for match anglers. Designed, produced and edited by the Match Fishing Magazine team we believe Match Fishing Live will help to win you more matches!
In a unique twist, the whole focus of Match Fishing Live is to follow a top angler through a full match. What you will see is a warts 'n' all account of how the very best in the sport approach their matches.
Match Fishing Live will cover many anglers on many different venues. This will show you how various species, methods and baits are used in a proper match fishing scenario.
The challenge of producing for the cameras is also there, can the stars cope with the pressure of having their every move filmed?
Issue One follows current UK Champion Rob Wootton through the first round of the 2015 competition as he begins his quest to try and defend the title.
But what do you get for your £2.99? Firstly the star of the show is the HD video, action packed and laced with match winning advice. But that's not all. A 49-page E-mag is included. This feature many of the finer points from the video, along with a more detailed look at the rigs and baits used. We also have a look at some of the latest gear must-haves.
Match Fishing Live is the future of match fishing information, and will help you win more matches!
Available on the 12th June at www.matchfishinglive.com
For a trailer , click on the link https://youtu.be/st3l4BJoeAo