Match Fishing May 2017 On Sale Now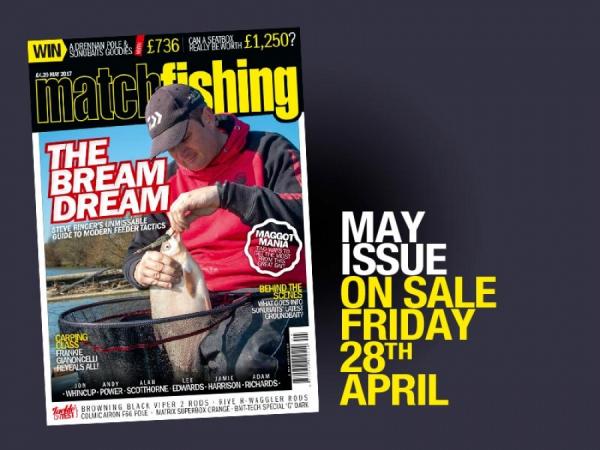 Digital Subscription – Print Subscription - Single Issue

WIN - Range Of Sonubaits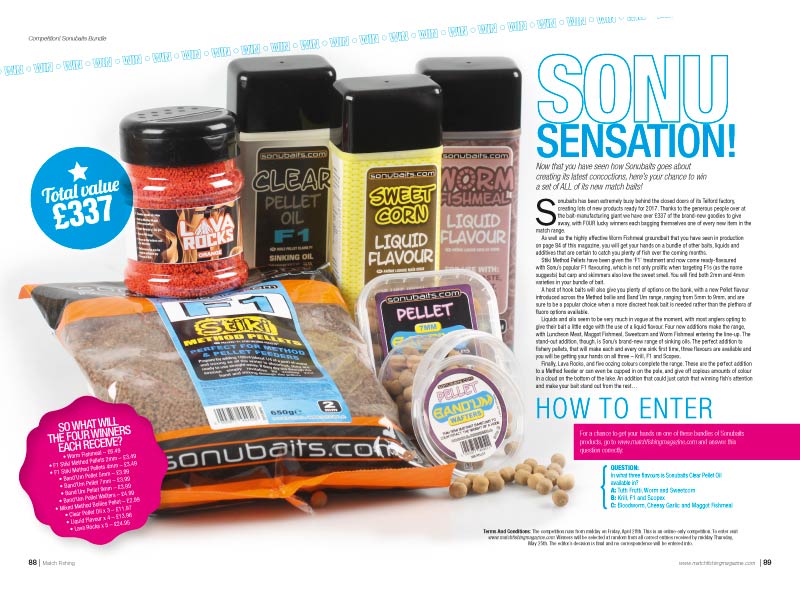 Now that you have seen how Sonubaits goes about creating its latest concoctions, here's your chance to win a set of ALL of its new match baits


"Sonubaits has been extremely busy behind the closed doors of its Telford factory, creating lots of new products ready for 2017. Thanks to the generous people over at the bait-manufacturing giant we have over £337 of the brand-new goodies to give away!"
Big-Water Bream
Steve Ringer visits the famous Furzton Lake in Milton Keynes for an insightful day's bream fishing

"It's always nice to visit different venues and while Furzton is only about 30 miles from my home, I don't actually get the chance to fish here very often. This water is actually a huge man-made park lake that was constructed to deal with floodwater from the area"
Maggot Magic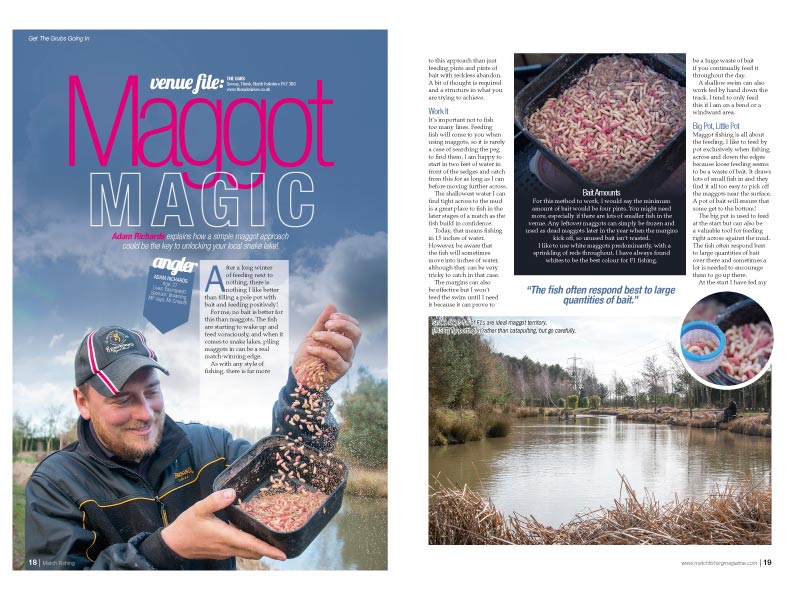 Adam Richards explains how a simple maggot approach could be the key to unlocking your local snake lake!


"After a long winter of feeding next to nothing, there is nothing I like better than filling a pole pot with bait and feeding positively! For me, no bait is better for this than maggots."
What's Hot!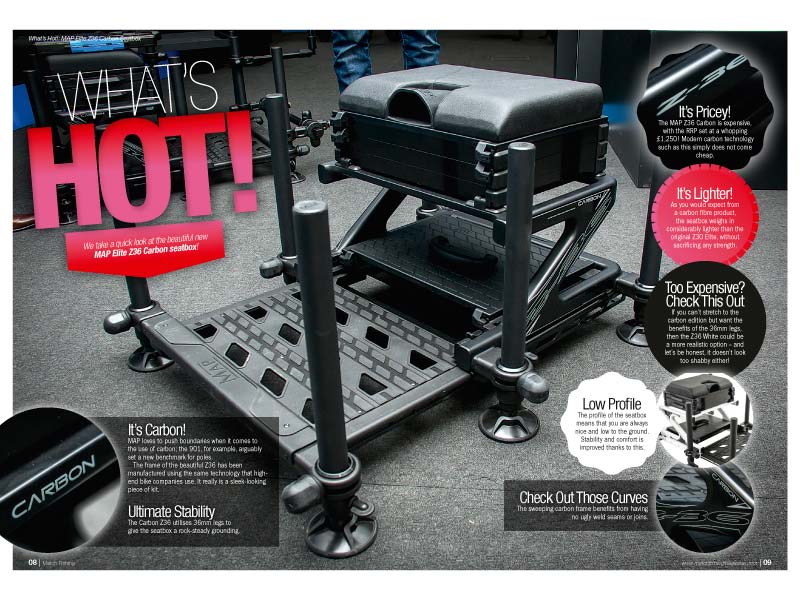 We take a quick look at the beautiful new Map Elite Z36 Carbon seatbox!


"Map loves to push boundaries when it comes to the use of carbon; the 901, for example, arguably set a new benchmark for poles."
Want To Become A Better Feeder Angler?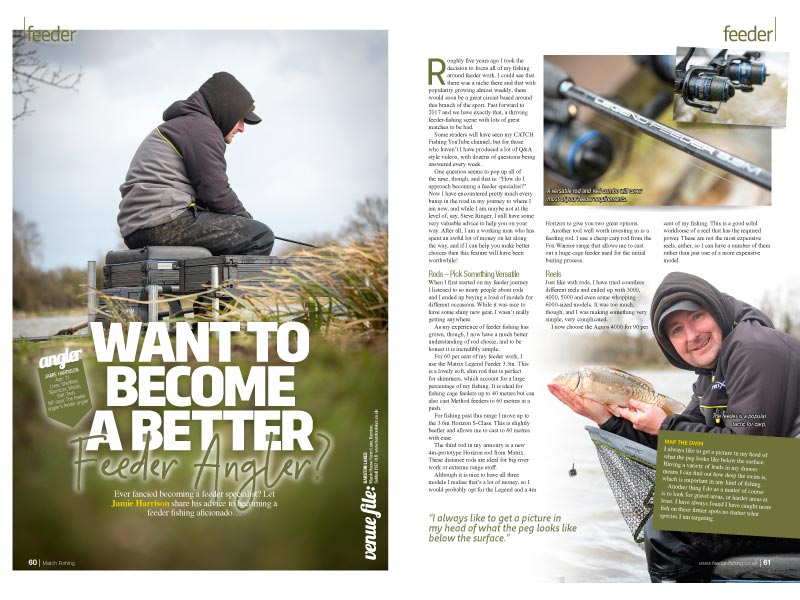 Ever fancied becoming a feeder specialist? Let Jamie Harrison share his advice to becoming a feeder fishing aficionado

"Roughly five years ago I took the decision to focus all my fishing around feeder work. I could see that popularity growing almost weekly, there would soon be a great circuit based around this branch of the sport."
Digital Subscription – Print Subscription - Single Issue