Match Fishing November 2016 On Sale Now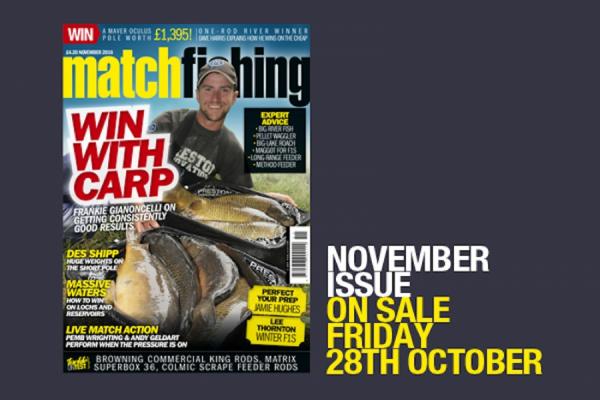 Digital Subscription – Print Subscription - Single Issue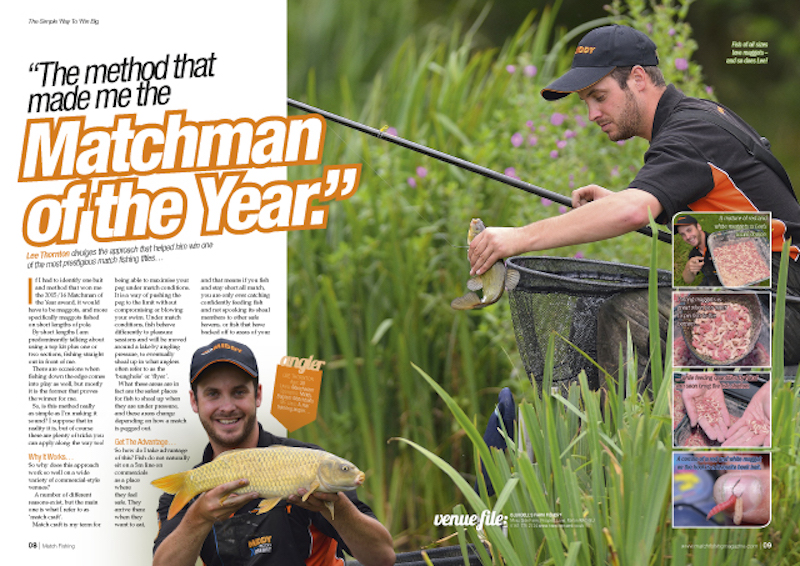 The Method That Made Me The Matchman Of The Year!
Lee Thornton divulges the approach that helped him win one of the most prestigious match fishing titles!
Stop Watch - Big-Weight Special
Match Fishing follows Guru and Bag 'em-backed Pemb Wrighting through a midweek open match on Wood Lake at the prolific Coleman's Cottage Fishery in Essex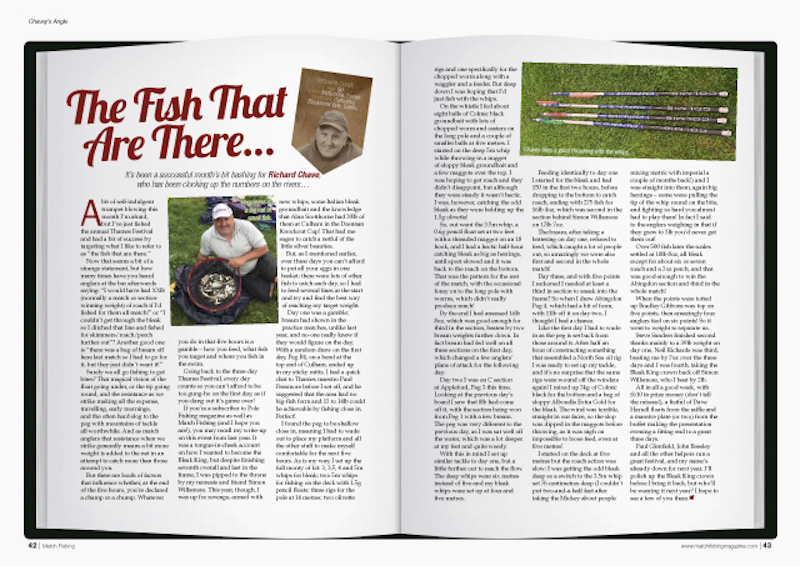 The Fish That Are There...
It's been a successful month's bit bashing for Richard Chave, who has been clocking up the numbers on the rivers...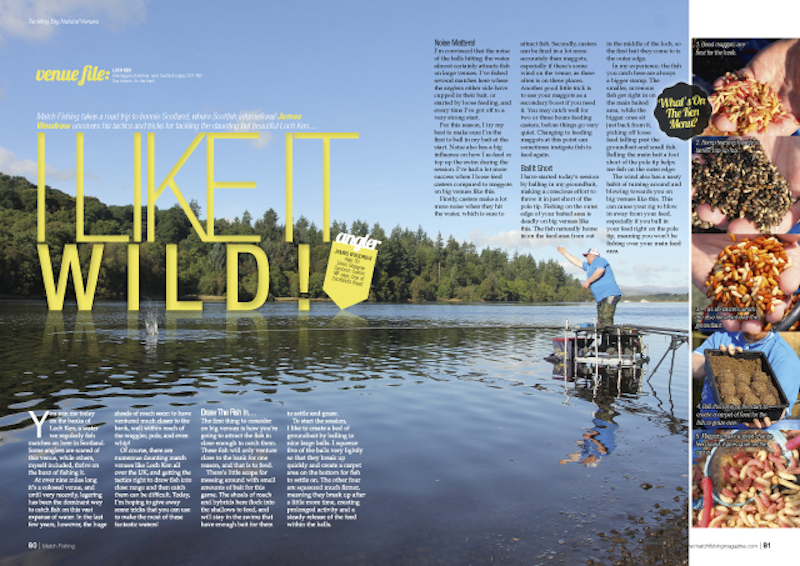 I Like It Wild!
Match Fishing takes a road trip to bonnie Scotland, where Scottish international James Woodrow uncovers his tactics and tricks for tackling the daunting but beautiful Loch Ken...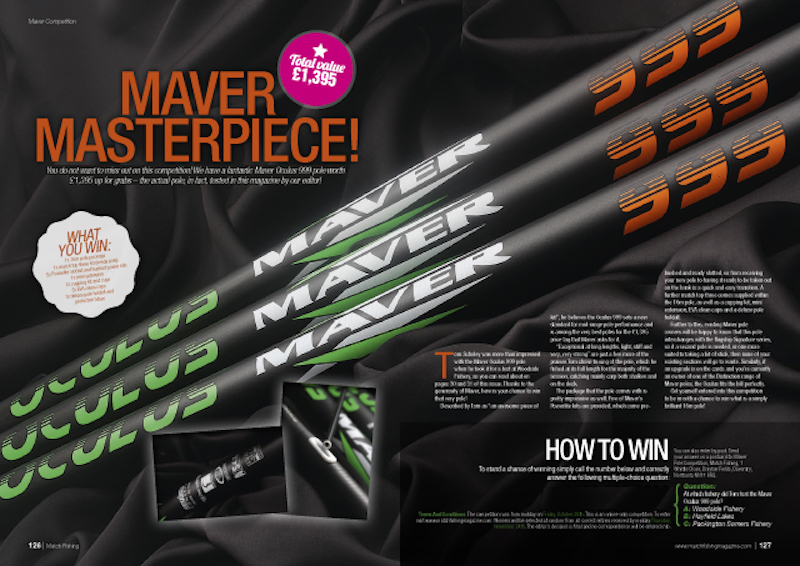 Maver Masterpiece
You do not want to miss out on this competition! We have a fantastic Maver Oculus 999 pole worth £1,395 up for grabs - the actual pole, in fact, tested in this mag by our editor!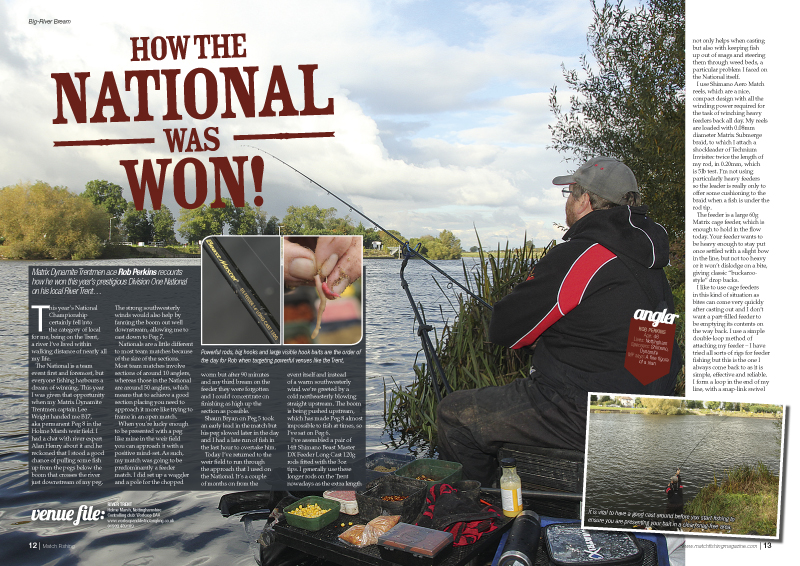 Win The Perfect Pole Setup!
Learn how to kit out your hands on one of the fantastic Middy Pole Bundles we have to give away, right here!
Digital Subscription – Print Subscription - Single Issue