Match Fishing September On Sale Now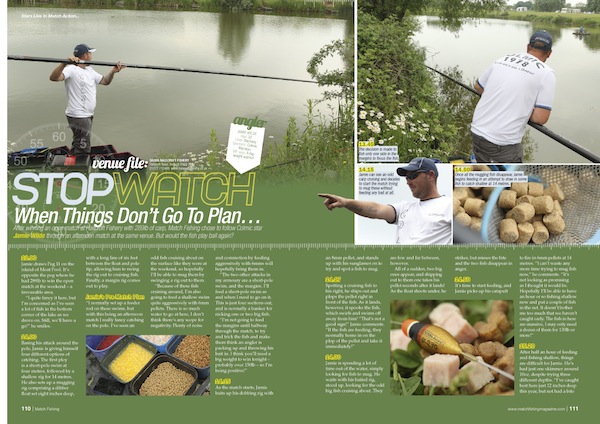 Stopwatch… When Things Don't Go TO Plan
After winning an open match at Hallcroft Fishery with 289lb carp, Match Fishing chose to follow Colmic star Jamie Wilde through an afternoon match at the same venue. But would the fish play ball again?
Jamie draws Peg 11 on the island of Moat Pool. It's opposite the peg where he had 289lb to win the open match at the weekend – a favourable area. "I quite fancy it here, but I'm concerned as I've seen a lot of fish in the bottom corner of the lake as we drove on. Still, we'll have a go!" he smiles.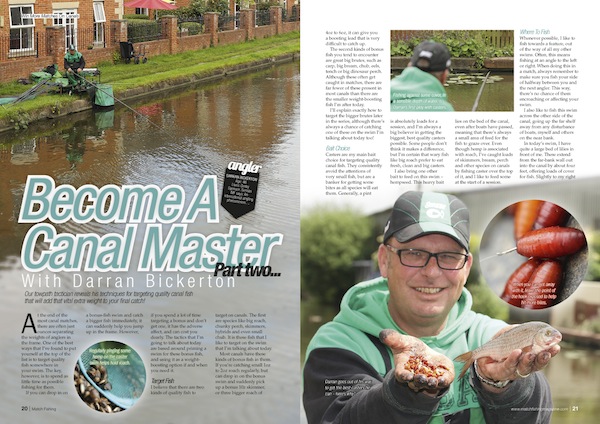 Become A Canal Master... Part 2 - With Dare Bickerton
Our towpath tactician reveals his techniques for targeting quality canal fish that will add that vital extra weight to your final catch!
At the end of the most canal matches, there are often just ounces separating the weights of anglers in the frame. One of the best ways that I've found to put yourself at the top of the list is to target quality fish somewhere in your swim.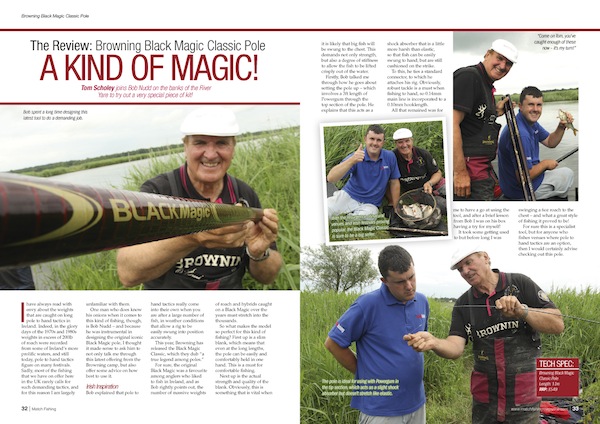 A Kind Of Magic!
Tom Scholey joins Bob Nudd on the banks of the River Yare to try out a very special piece of kit!
I have always read with envy about the weights that are caught on long pole to hand tactics in Ireland. in the glory days, weights in excess of 200lb of roach were recorded from some of Ireland's more prolific waters, and still today, pole to hand tactics figure on many festivals.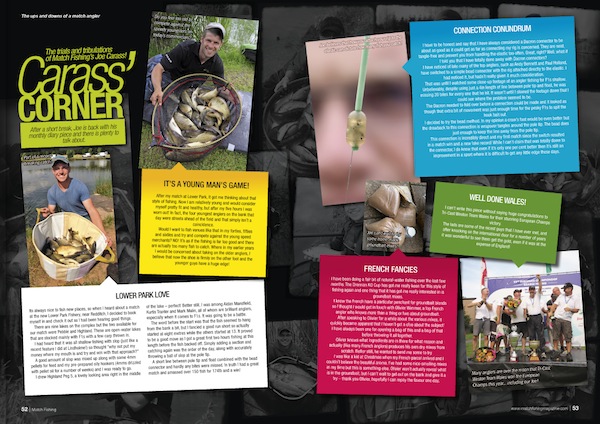 Carass Corner
After a short break, I'm back with my monthly diary piece and there is plenty to talk about.
Connection Conundrum
I have to be honest and say that I have always considered a Dacron connector to be about as good as it could get as far as connecting my rig is concerned. They are neat, tangle-free and prevent you from handling the elastic too often.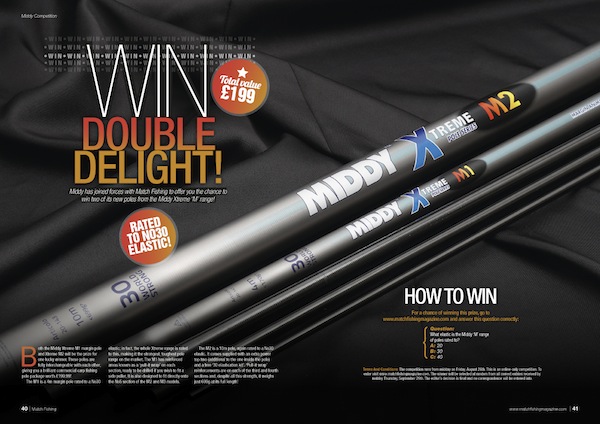 Double Delight!

Middy has joined forces with Match Fishing to offer you the chance to win two of its new poles from the Middy 'M' range! Both the Middy M1 margin pole and Middy M2 will be the prize for one lucky winner.