Milo Hard Shell Cases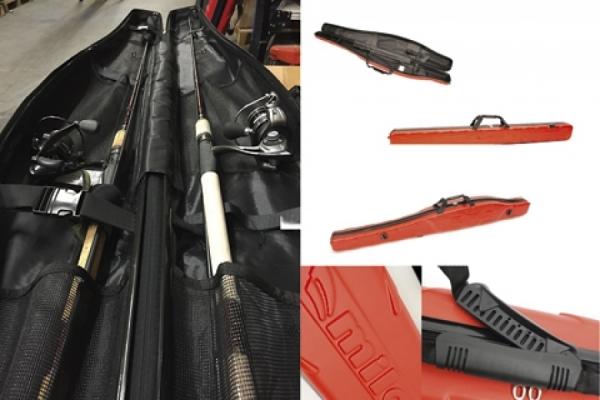 Match Fishing takes a quick look at two of Milo's latest releases for safe tackle transportation.
With rods, top kits and poles costing plenty of money it's a wise idea to protect your investment and get it to the bank in order.
These two latest releases, which will be available in both black and red colours, will help you to achieve just that. Made from a rigid material, the rod holder allows safe transportation thanks to this outer protection, but also the array of pockets and straps on the inside will help to lock your precious goods in place during transit and accessory pockets afford more space for essentials.
The rod case is designed to carry two ready-made 10ft rods, while up to 16 top kits can be fitted inside the top-kit case.
At the time of writing only the red versions are available, with the black versions to follow shortly. In the flesh they look absolutely fantastic and are bound to appeal to the more image conscious among you. However, they not only look the part, but are also are exceptionally functional and well worth a closer look.
RRP: Rod Case £69.99 Top Kit Case £59.99