At National Championship '11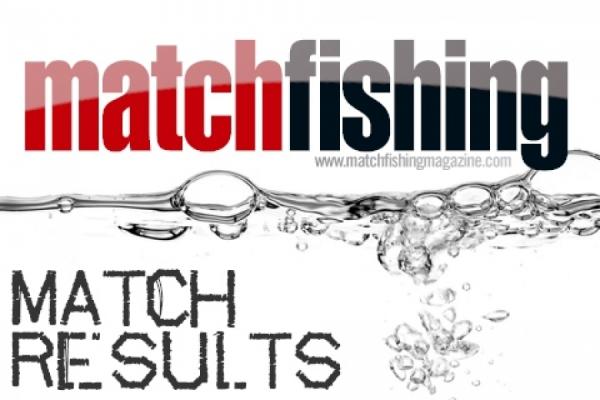 The Cadets category of the Angling Trust Cadets, Juniors & Intermediates National Championship on Saturday 2nd July 2011 saw four times previous winners, Smartbait Leeds coming back from last year's second place position to take the Championship title back for 2011 with 13 points (47.87 kg).


Second place was Worksop & District AA with 11 points (49.13 kg). Warrington Anglers came in third place with 11 points (46.26 kg). Two of the Worksop & District AA anglers took first and second placings in the individual category with Daniel Slack in first place on peg E3 with a winning weight of 13.20 kg and Elliot Marris on peg F3 in runner up position with 12.79 kg. In third place was Jack Wightman of Warrington Anglers with 12.60 kg on peg F2. The North West based team Tameside Fox Match Red walked away with the Junior team Championship title with 113 points (69.54 kg).

In second place with 102 points (69.54 kg) was Maver Farnborough. In third place with 94 points (51.22 kg) was Smartbait Leeds Black. Smartbait Leeds were in contention for the gold and silver medals in the Junior individual category with James Thirkill, Smartbait Leeds Blue winning the title with 21.26 kg on peg C9. In second place on peg A8 with 20.90 kg was Jack Caple fishing for Smartbait Leeds Gold team, and in third place from Maver Farnborough was Danny Blackwell on peg F2 with 19.78 kg. The Intermediate result saw Sensas A4 team win the Championship title with 51 points (107.86 kg) to take the gold medals home for 2011. The runner up team was Wakefield AC with 41 points (67.12 kg). The bronze medal position went to Worksop DAA with 41 points (63.42 kg).

Individual honours went to Jack Leeman of Milton Keynes AA with 35.90 kg on peg E10 to take the 2011 Individual Championship title. In silver position was Sensas A4 angler, Ben Lockwood on peg A8 with 34.50 kg. In close contention to the runner up position was Oliver Scotthorne of Barnsley & District AAS on peg E7 with 34.30 kg. The Angling Trust Cadets, Juniors & Intermediates National Championship took place on a split venue with the Cadets and Juniors fishing at Heronbrook Fisheries, and the Intermediates fishing at Baden Hall Fishery, Staffordshire. The day saw the teams arriving for the draw and no one really knowing what to expect this year with an entry of 3 Cadet teams, 21 Junior teams and 10 Intermediate teams of 6 anglers per team.

In glorious sunshine, but very hot conditions the teams fished hard throughout the day. All the teams taking part had a thoroughly enjoyable day and many vowed to return next year to improve on their national ranking in what is considered one of the best Championships in the match calendar. The top six Junior anglers from the National Championship are also looking forward to competing for the Fish 'O' Mania Junior Championship title at the Fish 'O' Mania weekend event on Sunday 17th July 2011 at Cudmore Fisheries, Newcastle Under Lyme.