So, You Want To Be Sponsored?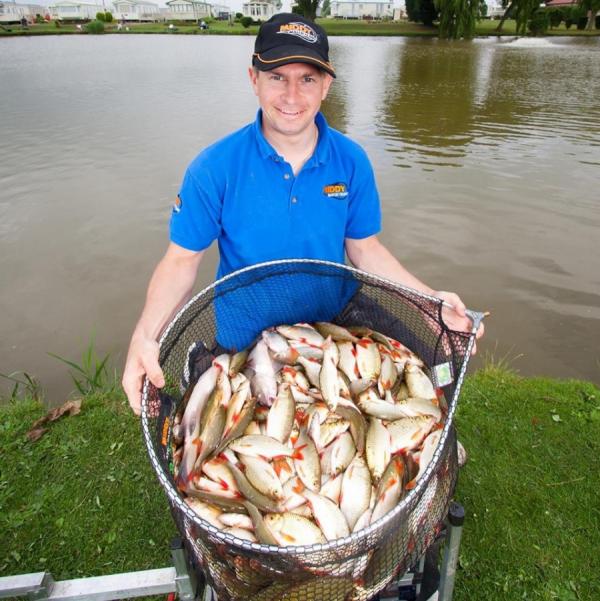 Craig Butterfield on why sponsorship isn't always what people think...
As part of my job as media co-ordinator with Middy Tackle, it is my responsibility to select and look after the sponsored anglers. We've built up a fantastic team of anglers but I'm sure, for some, the reality of a sponsorship deal was slightly different to the glamorous dream they imagined.

What some anglers wishing to become sponsored may not realise, is that a sponsorship deal is actually an investment the company makes in you. Yes you get free tackle, yes you get an insight and input into new products, but all of this comes at a price. As they say nothing is free in this world, and this is never truer than in the world of fishing sponsorship.

Some anglers earn their sponsorship through fantastic match results, framing in big matches, thus attracting the attention of the press and gaining much-deserved coverage. Match fishing can be a high-pressure event and as soon as you sign on the dotted line you are doubling that pressure, you're no longer fishing for the pride and glory of the match win and maybe a bit of money to spend down the pub, every match you are trying to justify the investment the tackle company has made in you.

All of a sudden a run of bad draws, terrible results, leaves you open to scrutiny from your fellow anglers, the often heard comment of "I don't know what he's done to get sponsored", rings louder than ever and further more piles on the pressure to perform, and we all know what happens when the pressure gets too much..... We flop!

Other anglers dominate matches in their local area and are not only good anglers but also innovative and creative, these are the anglers who help produce new products and ideas.

No matter what you do to deserve your sponsorship, there always comes a time when the tackle company will want a return on its investment. This may mean giving up your time for product meetings, being available for product photos, taking part in catalogue shoots or providing worthy and interesting material to magazines for features. No matter what it is, at some point you will have to step up, cancel your plans, your matches and pay for all of your "free" tackle.

To some this seems unfair, hence the reason why so many sponsorship deals come and go, others are full of false promises and equally the relationship is short lived.

So is it worth being a sponsored angler or are you simply selling your soul in exchange for free tackle? For me personally getting involved with Middy was possibly one of the best things that I could ever have done, I will always be grateful to Rob Wootton for having the faith in me to offer me my first sponsorship deal.

Have I repaid the investment? I'd like to think so but it's an ongoing venture, for every item of tackle I receive the investment grows so I must continue to promote the company to the best of my ability.

The next time you're on the bank, rather than questioning what the angler drawn next to you, unloading his car of his shiny new tackle, has done to deserve his sponsorship deal, why not ask him what he's going to do to justify his sponsorship.

From my experience getting sponsorship is the easiest part, the hard work is keeping it!