A Solid Case For The Defence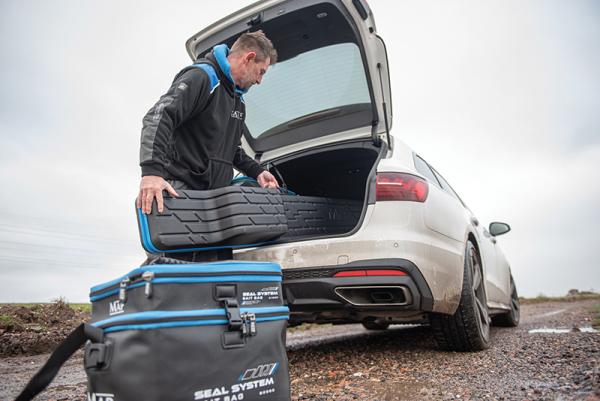 One of the handiest developments in recent times has been the idea of transporting your feeder (and float) rods with the line threaded through the rings and a feeder clip or similar tied on ready for a feeder to be attached… and you're fishing!
However, carrying the rods made up like so can be problematic, with soft cases not offering enough protection for delicate tips or rings when two or three rods are carried inside and then crammed into an already full boot or van – how many of us have assembled such a rod only to find a couple of inches of quivertip dangling uselessly in the wind and your two-piece feeder rod is now an unfortunate three pieces? Time consuming to retackle and expensive to replace the tip.
There are some stiff versions available on the market that do the job pretty well but for the ultimate protection for your precious rods, a solid case would seem to be best. Which is where these two beauties come in!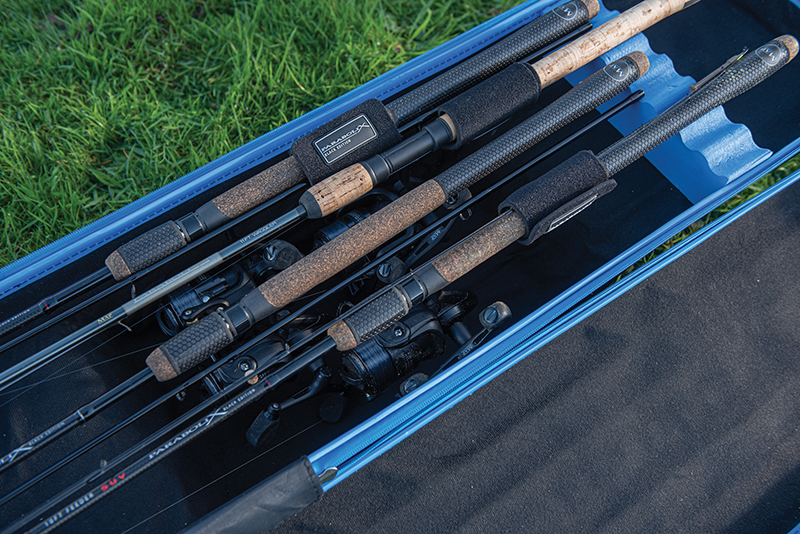 Manufactured in a hard ABS, these new rod protection cases from MAP offer unrivalled protection for transportation of ready-made rods from the boot of your car to the bankside.
Two sizes are available; the standard can take up to five made-up rods with the wider XL version taking up to eight made-up rods, depending on rod length and configuration.
Each case offers soft, EVA foam inserts that protect your rods and hold them safely in place; these inserts can be positioned anywhere within the case to suit the length of the rods stored inside and the rod guide configuration.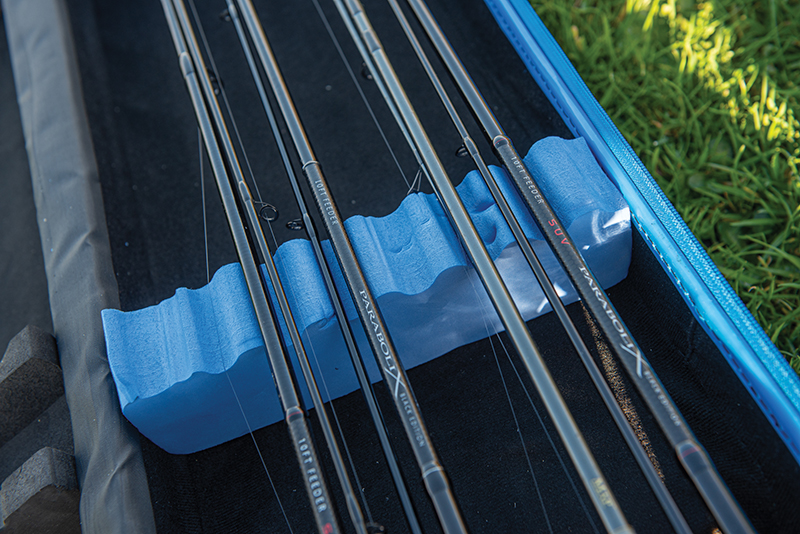 Both cases will accommodate rods up to 12 feet in length, and the spacious reel cavity is designed so reels can be staggered for the best fit, and also to work with various rod handle lengths.
The wipe-clean exterior is designed to withstand the harshest of weathers and the clamshell design with full perimeter zip means access is never compromised.
Exterior touch points include a carry handle and clipping points for the detachable shoulder strap.
• ABS construction for total protection
• Designs to accommodate 12ft, two-piece rods
• Protective foam inserts
• Built-in carry handle
• Adjustable shoulder strap
• Dimensions: Standard 190x23x25cm; XL 190x23x25cm
RRP: Standard Case £189.99, XL Case £229.99
WEBSITE: www.mapfishing.co.uk