Wonder Worms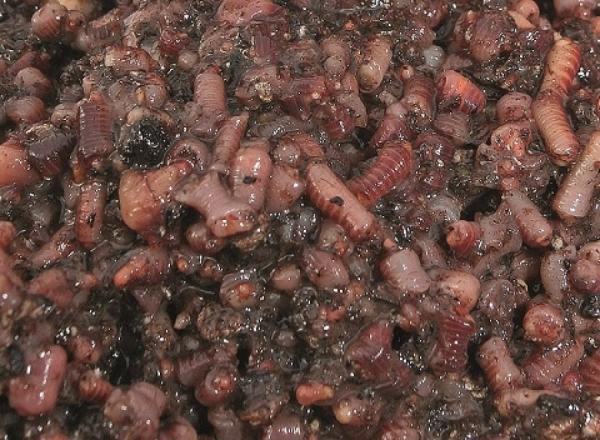 Frankie Gianoncelli recalls two brilliant recent matches, when worms have worked well for him!
I'm afraid that fishing has had to take a bit of a back seat to my university degree over the past few months. Thankfully that's out of the way now, and it's time to get some serious fishing done.

I believe that at this time of year fish are starting to prepare themselves for the strenuous and stressful spawning period, which all anglers are familiar with.

I have a theory that the fish need protein and sustenance in order to prepare themselves and build their energy levels up for spawning. With this in mind, I started to look away from the more conventional pellets and switch to baits like worms and casters, which are high in natural proteins.

Would worms work, or would i be left with egg on my face?

I visited two fantastic venues over the last few weeks, so I'll run you through how I attacked them.

First up was the first round of the Drennan Knockout Cup at Barston Lakes and Packington Somers.

I am quite familiar with both of these venues, so I was quietly confident of progressing through to the next round, with the help of the draw bag of course! This event attracted 100 of the best anglers in the country, so I knew I would have my work cut out.To progress through to the next round on the Grand Union canal I would have to place in the top two of my five-peg section. Easy right? Well it would be if I didn't have Lee Edwards, Warren Martin, Andy Dare and a certain Tom Scholey for company. I would have to be on top form if I was to get through.

The draw bag was kind to me, on this occasion! I had pulled out Peg 54 at Barston. This is a prolific area of the lake, and one that I know well. I had a lovely surprise when I rolled up and saw Tom setting up on the next peg, at least we would have a few laughs if all else failed. The last time I was next to him I pipped him by an ounce so I knew he would be out for revenge.

The conditions were far from perfect with a strong wind blowing straight in my face.

My plan of attack was very straightforward, a pole line and a feeder line. I knew that I would have to rotate these two lines to keep the fish coming. Usually the last hour on the pole is brilliant, this is where the big skimmers and bream that Barston is famous for decide to have a proper feed.

I kicked off the match with four balls of 50/50 Sonubaits Method and Paste groundbait on the pole line. This groundbait mixes up really nice, I have had a lot of success using it in conjunction with worms – it's well worth a try. The good thing about worms is that you can lay on a lot more line on the bottom and fish heavier floats, which was ideal because the wind was persistently strong throughout the day.

The first hour of the match flew by, I had eight fish on the Method feeder in the first two hours for around 15lb, an average start but it was still early doors. My view of the other anglers was restricted because it was cut back from a point which meant that I could only see Andy to my left and Tom to my right, so I had no idea how Warren and Lee were doing.

Andy was catching a few fish on the pole which gave me the push I needed to give it a go, as bites on the feeder were few and far between.
The float sat there in the howling wind and after a few minutes my first skimmer on the pole was lying in my net.

Switching between the feeder and the pole line was key to keeping my catch rate ticking over. I caught fish steadily throughout the five hours. With regular top ups, I soon had the fish queuing up. I finished the match with around 28 fish, and with the added bonus of a big double-figure common (on 0.10mm Reflo power) I was very confident of progressing through to the next round.

I weighed in 73lb, with around 50lb of skimmers and 20lb of carp. I had a brilliant day and really enjoyed the whole experience, especially with my weight winning the five-peg section - only just though. Fish 'O' Mania champion Warren Martin had a very similar bag to myself with 70lb, thank God for that big bonus carp! My section had fished really well, in fact all the anglers in my five-peg section managed to qualify through to the next round, including my comical accomplice, Mr Tom! Well done lads.

On to my second midweek match at Lindholme lakes in Doncaster on the Big Bash match. This is a charity match which is run twice a year at Lindholme. If you've never fished a Big Bash match before you're really missing out, it's an incredible event. There is a real buzz on this match, with a much more relaxed atmosphere than most matches. There were over 160 anglers supporting the event, on a week day as well!

Peg 38 on Oasis was my home for the day, an out-and-out flier, and with a full on worm attack on the cards, I was really pleased as I could reach the far back and the shallow water that it offered.

I had a nice mud bank around 14.5 metres across, where I found a foot of water, perfect! One big tip I should stress is if you have the option of going over to the far bank and clearing your peg out and the fishery allows it, do it!

I walked round with the some clippers and my landing net and cleared the peg out. I even stamped a nice little dinner plate for the fish to eat from with my wellies. It makes life much easier and it's a real confidence booster knowing that you're fishing in a nice snag-free area. Give it a go next time you go out. It might just get you a few more fish – you never know.

I had a really enjoyable day at Lindholme, but unfortunately the weather was terrible, again!

I never really had a spell throughout the match when I thought wow I'm bagging, it was just steady. When I fish against shallow islands with worms I always feed top soil, it creates a nice cloud and gets the fish hunting around for my worm hook bait. Sometimes if I'm in really shallow water I even put in some black food dye (don't tell anyone though) which creates an even bigger cloud. That can be amazing at times, you can see the cloud from the dye in the really shallow water once the fish get on it.

I finished the match with 84lb, a total which was enough to win the Oasis lake. But with six other lakes in the match I was sure that someone somewhere would beat my weight. Luckily for me the whole venue had fished really hard, with overnight rain and the low temperatures. In fact 50lb was enough to win the Bonsai lake.

There was a 110lb weight from Laurels, so I had to settle for second. But coming second in a 160-peg match was a brilliant result, especially given the steady and quite mundane day I had.

Thanks to all the event organisers throughout the two matches, they were two of the most enjoyable matches I have fished for a long time. I'm back to Lindholme again this weekend, let's see if the little wrigglers can do it again for me!


Frankie Gianoncelli is an up and coming angler from Mirfield. A member of Ultimate Barnsley Blacks, Frankie fished for the Drennan Team England Intermediate team for the last two years.