Chris Kitchin Claims Third Fish 'o' Mania Qualifier Place For 2016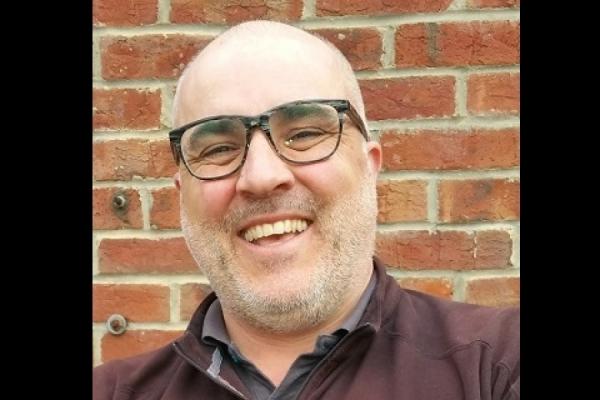 130 competitors gathered at the picturesque Hayfield Lakes, Doncaster on Saturday 12th March 2016 for the third Fish 'O' Mania qualifier on a cool misty morning. The fishery had recovered well after the recent heavy rains and although there was a cool south easterly breeze blowing the weather looked set fair. Recent 200 lb weights on this venue added to the expectation of a good days fishing.
As the match got under way, reality soon dawned that that the cool wind and was having an effect, with most anglers struggling for early bites in the conditions. As last year, the aerator on Little Adams had a fair number of carp around it, and those anglers who could fire a pellet waggler close to it started to catch fish.

Alex Lill and James Stones on pegs 31 and 32 respectively had the breeze behind them and were soon catching carp, as did pegs 16, 17 and 18 opposite. Chris Kitchin on peg 17 where last year's winner came from seemed to be taking an early lead, fishing close to the aerator with his pellet waggler set between 5 and 6 feet deep.
Meanwhile many anglers were struggling for bites, with fish only showing in tight pockets. Those in the high 50's on Dannie's had such a pocket of fish and early reports showed a close contest was developing, with Marc Rodger, Shaun Sanders, Andy Oldham, Andy Butler and Jason Smith all catching carp on pellet waggler . Others on Dannie's were finding the going tough.
Adam Playford and Ryan Bennett were catching a few carp on 12 and 13, but didn't look to be a treat to those in the 50's. Big Adams told the same story with Lynden Grimmett, Steve Cooke and Geoff Keeling amongst the few to be catching odd carp.
It was clear that the carp were hanging in mid water, and those with carp coming to pellet waggler found that a change to pop up boilie fished at up to 5 feet off the bottom would bring in a few extra fish. Paul Christie on Adams 16 netted 3 decent carp in consecutive casts on this method to give Chris Kitchin on peg 17 something to think about. Chris, however carried on catching carp to 10lb on 8 and 10mm pellets, despite having difficulty reaching the aerator with his feed as the wind had picked up.

Shaun Sanders, Andy Oldham and Jason Smith in the 50's on Dannie's were in close competition too, with Jason Smith edging ahead to finish with 89 lb and second overall. Andy Oldham was close behind with 74-8 for third place, and Shaun Sanders weighed in 67-15 for fifth.

On Adams Alex Lill had 73-14; 10 lb more than the next peg James Stones, giving Alex 4th place. Opposite these two, the battle was won by Chris Kitchin on peg 17. The civil servant from Leeds put 97-12 of carp to 10lb to win the match outright and take the third qualifying place for the Fish 'O' Mania final in July. Chris was especially delighted to qualify, and the day erased the bad memory of the previous Wednesday, when a 500 mile round trip to Viaduct only yielded a blank!

Despite some disappointingly low weights, where many anglers failed to weigh in, Hayfield showed it's potential as a well maintained and well managed venue where better weather conditions and warmer water temperatures would give considerably better results.

Thanks go to Robin and the enigmatic Noelie for a friendly and colourful atmosphere, and good luck to competitors hoping to emulate Chris on the next qualifier at Solhampton on Saturday 19th March.