Dangerous Dent!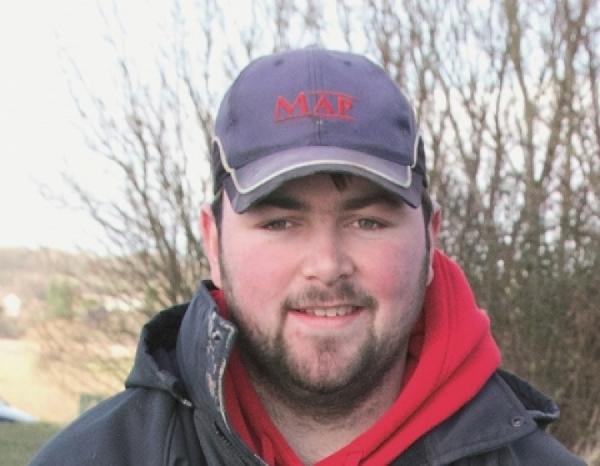 Our Terminator sets his sights on the country's hottest young angler.
There has been one name on the lips of the men in the Match Fishing office this week, and that has been James Dent.

The talented Teesside lad has had a real fortnight to remember. Two weeks ago, he won the 180-peg strong Dynamite Baits Festival at White Acres. The day after putting the £3,000 cheque in his pocket, he won the Maver Match This qualifier from the SAME PEG that he drew on the last day of the festival, with an identical weight of 170lb – qualifying him for the £50,000 final in August. As if that wasn't enough, he went on to finish second in the Milo Festival the following week, adding another £2,000 to the kitty.

In between all this, James found time to have plenty of good nights in the bar. While staggering home drunk one night, he stumbled and fell headfirst into a sewage trough, but still managed to come up smelling of roses! The boy has quite literally achieved more in a fortnight than most match anglers hope to achieve in a lifetime or, in Tom Scholey's case, two lifetimes.

So who is James Dent? For those who don't know him, he was raised on a farm somewhere north of Hadrians Wall, and spent much of his early life in the company of pigs, cows and sheep. It was in that time that he developed his strong affinity with the natural world, mainly sheep. As a result of this, he was successful in securing a sponsorship with Hunter Wellingtons.

He is a big man, with thickset forearms, a physical characteristic that he puts down to his childhood chores – which included 'helping the animals' in breeding season. He is also said to be a dab hand at shaking cocktails.

His introduction to match fishing came on the ultra-competitive northern commercial circuit, and it didn't take him long to start winning matches. Soon, the 'sheep herder' was seconded into the mighty Ultimate Barnsley Blacks, where he had to compete with such talented drawbags as Lee Kerry, Alan Scotthorne and Jamie Masson.

By now, puberty had well and truly got hold of James, and his curly black locks and thick beard made him an ideal candidate for another agricultural application – the scarecrow. Outside of the northeast, few people have heard of a living scarecrow competition, but James proved himself to be a natural. He won the prestigious 'Hexham Pigeon Grabber' three years on the trot.

Such skills also saw James the first name on the Barnsley teamsheet on the recent Bristol Avon and River Trent Nationals, as no cormorant dare come within a three-mile radius of him, therefore ensuring there are always quite a few fish in his peg.

Few can argue that James is one of the country's most in-form anglers, and being just 22 years of age, he is sure to get even better yet. When asked what he plans to do with his winnings, James is said to be torn between a new combine harvester, or purchasing a particularly virile ram that is in on sale at the local farmers' market. Whatever choice he makes, on recent form, it is sure to be the right one!