Feeder Essentials: Preston Innovations Extremity Reel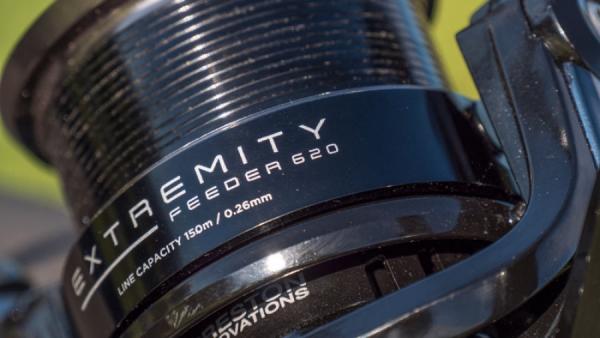 I am almost 12 months into Centris NT reel ownership and so far have found them fantastic. I guess with such a feeder fishing surge in recent years I gathered a larger reel would be coming from Preston to cater for the demand of anglers wanting to fish that bit further out.
The Extremity reels were launched late last year and I was really surprised by the pricing. With the Centris NT being very much high-end in terms of price, I was expecting the larger Extremity models to power through the £200 barrier, so I was genuinely gobsmacked when I was told they were less than 90 quid! Suddenly I was more interested.
I do a lot of distance feeder fishing, but for many anglers it's a style that may only come into play a handful of times a year, so it's understandably hard to justify buying one of the more expensive 'distance' reels that are available. So while I was expecting an expensive reel, I realised that this was a clever move from Preston.
It's a good price, it also looks slick and smart with its understated finish… but is it any good?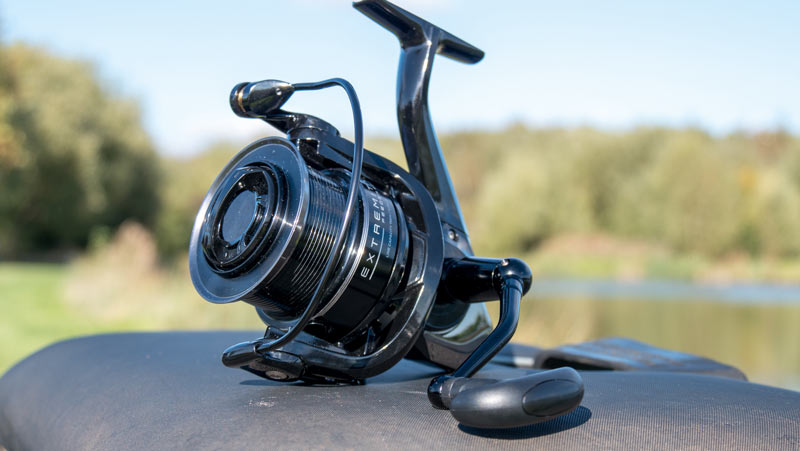 Well yes, actually it is. It's smooth and power-packed thanks to its slow 4.6:1 gear ratio, Worm Shaft and Impact resistant graphite body. It's incredibly solid and feels like the perfect workhorse. It also has a micro adjustable front drag, which allows you to get its silky smooth drag just perfect for playing bigger fish.
There are two sizes too – 520 and 620. It's worth saying that the Extremity 520 is bigger than the Centris NT 520. I think for me the 620 is the size to have here as it has enough of a size difference over the 520 Centris. The two sizes of reels have high winding rates, with 84 and 89 centimetres per turn respectively.
One of my biggest narks with reels is the excessive need for line backing; fortunately these spools take 150 metres of 0.26mm (8lb sinking feeder mono). If you want to use braid then backing will be needed but at least it isn't huge amounts and these spools have a sensible depth in my opinion. I was also amazed to find a spare spool in the box!
For the angler who isn't fishing extreme range week in, week out then this reel will do you incredibly proud. It has the power and durability needed and also the capability of blasting feeders out when combined with a proper rod. It's a workhorse at an affordable price.
RRP: £84.99 to £89.99
Verdict: For the money, these are fantastic.
Website: www.prestoninnovations.com/en