Catch the March issue of Match Fishing, on sale now!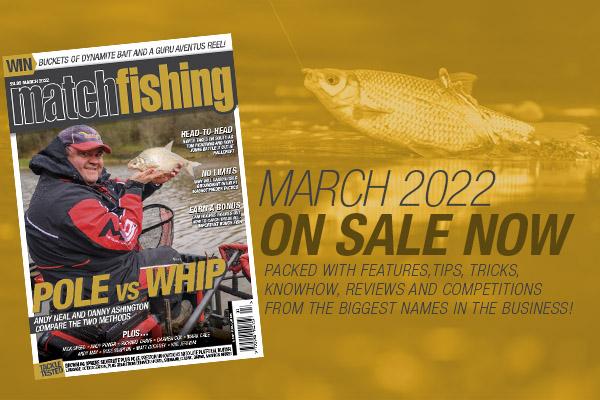 Andy Neal features on the front cover of the March issue and inside you'll find him and fellow Milo-backed angler Danny Ashington tackling Drummond's Dub at Ross-on-Wye. To give the day a bit of a twist, and because of the prolific head of roach and skimmers, we gave Danny the task of catching on the whip while Andy was limited to the long pole. It was an interesting session that's sure to get you thinking about your own silver fish approach.
Also in this issue, we followed Daiwa's Cam Hughes during a practice session for a big-money final at Coopers Lake near Derby, where tactics and timings are going to prove crucial. Darren Cox is on the Warwickshire Avon, where he's for fishing for bream on the feeder and has a session that will live long in the memory, Will Raison explains why he mixes up a bag of groundbait when he's fishing a blockend feeder and Nick Speed takes a break from commercials to see if he's still got what it takes on a canal.
There's plenty more too from Andy Power, Tom Pickering, Rory Jones, Richard Chave, Mark Cree, Andy May, Russ Shipton, Matt Godfrey and Kye Jerrom.
We've got plenty of top tackle and bait in our New Gear section and tackle tester Tom Scholey takes closer look at the new Browning Silverlite Plus pole. Finally, we've a Guru Aventus reel and buckets of Dynamite Baits goodies that you can win in our free-to-enter competitions.
EDITOR'S PICKS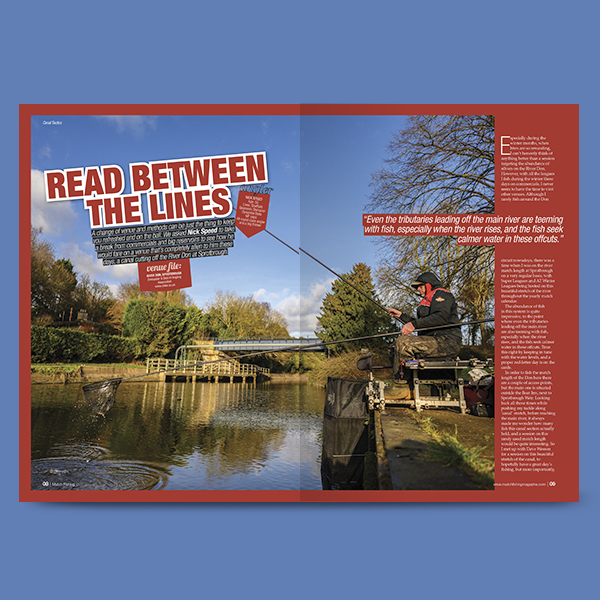 Read Between The Lines
A change of venue and methods can be just the thing to keep you refreshed and on the ball. We asked Nick Speed to have a break from commercials and big reservoirs to see how he would fare on a venue that's completely alien to him these days, a canal cutting off the River Don at Sprotbrough.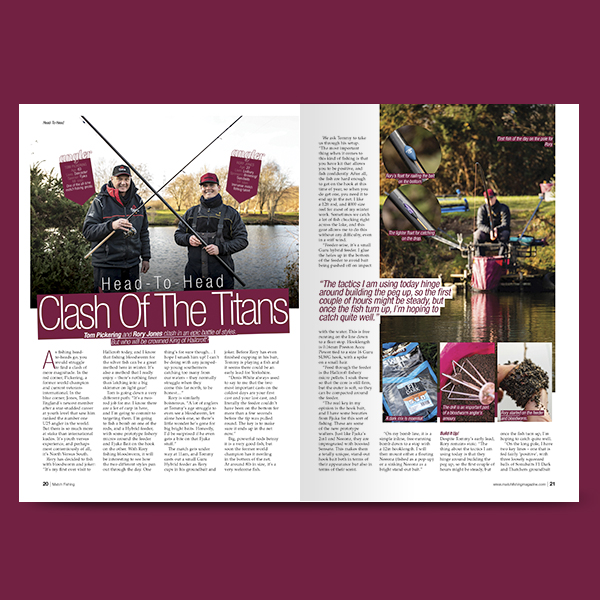 Clash Of The Titans
Former world champion Tom Pickering and current England international Rory Jones battle it out at Hallcroft Fishery using contrasting methods for targeting different species. Who will win the day in a battle of North versus South?
Earn Yourself A Bonus
England international Cam Hughes has qualified for the On The Flyer TV Winter Classic final at Coopers Lake. We joined him on a practice session two weeks before the final to see if he could work out how to catch some important bonus fish in the silver fish only event.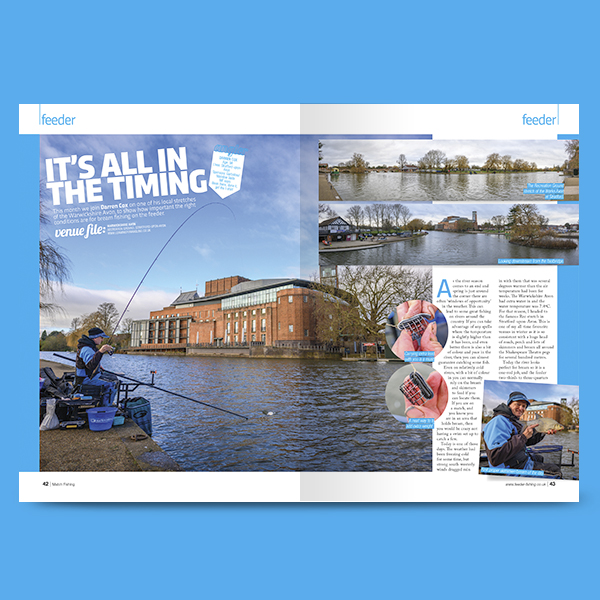 It's All In The Timing
We join Darren Cox on one of his local stretches of the Warwickshire Avon, to show how important the right conditions are for bream fishing on the feeder.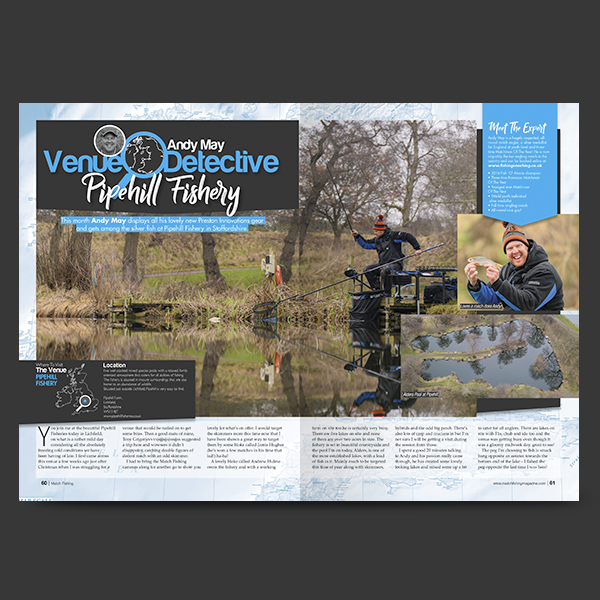 Venue Detective
This month Andy May displays all his lovely new Preston Innovations gear and gets in among the silver fish at Pipehill Fishery in Staffordshire.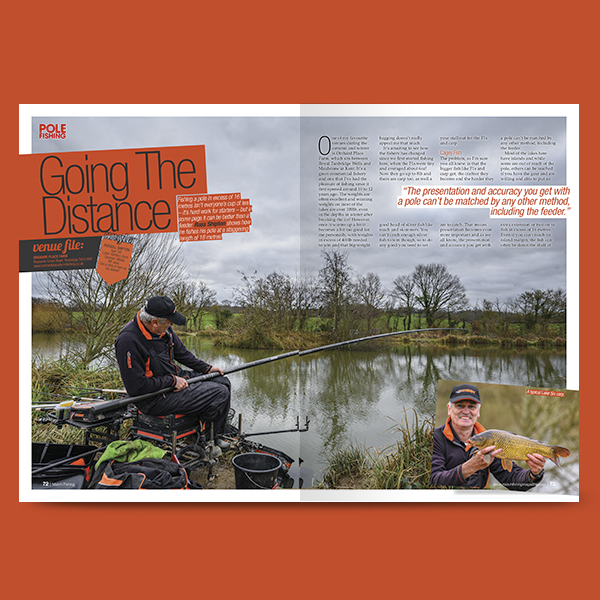 Going The Distance
Fishing a pole in excess of 16 metres isn't everyone's cup of tea, it's hard work for starters, but in some pegs it can be better than a feeder. Here Middy's Russ Shipton shows you how he fishes his pole at a staggering length of 18 metres!