Match Fishing August 2016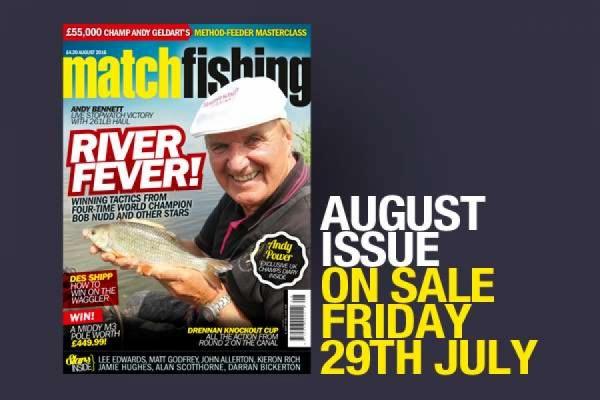 ON SALE NOW!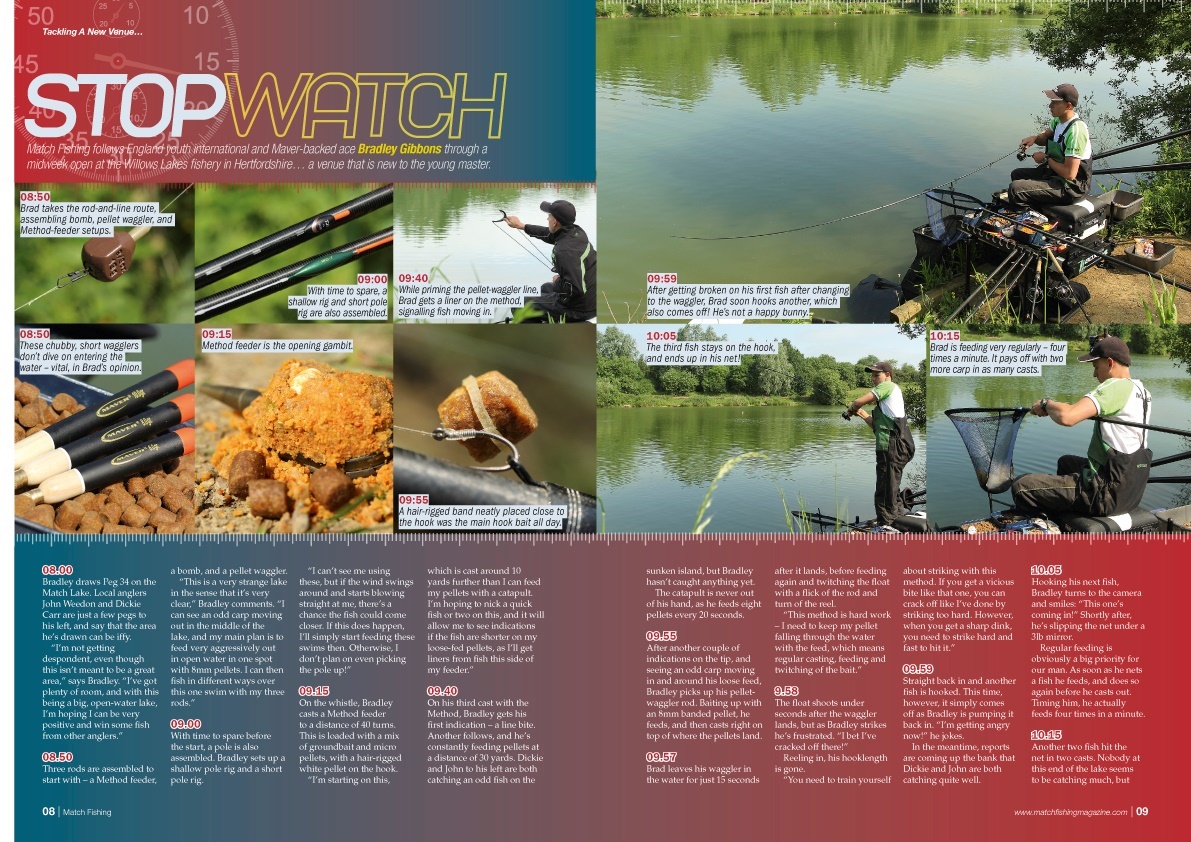 Stopwatch… With Andy Bennett
Match Fishing sits you behind the man of the moment, Andy Bennett, during an intense midweek bagging bonanza at the prolific Tri-Cast Weston Pools Fishery!
What Is A Rover Match?
This is a match where the draw determines the order of when you can choose your peg. For example, if you draw Number 1, you will be the first person to choose your swim. An early or late draw is normally favoured, as an early draw means you can choose the good pegs, while a late draw means you can choose areas of the lake with no other anglers around you.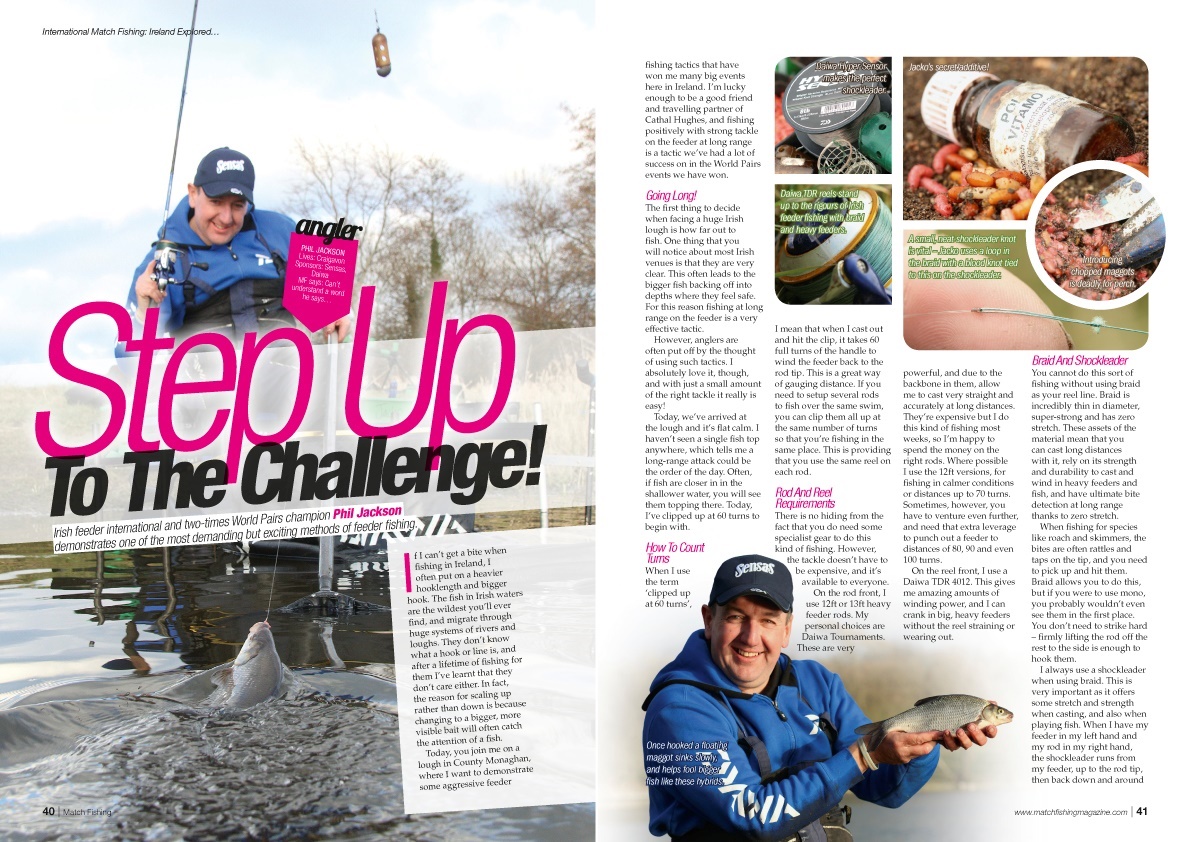 Ireland Explored…
Irish feeder international, and two-times World Pairs Champion Phil Jackson demonstrates one of the most demanding but exciting methods of feeder fishing.
If I can't get a bite when fishing in Ireland, I often put on a heavier hooklength and bigger hook. The fish in Irish waters are the wildest you'll ever find, and migrate through huge systems of rivers and loughs. They don't know what a hook or line is, and after a lifetime of fishing for them I've learnt that they don't care either. In fact, the reason for scaling up rather than down is because changing to a bigger, more visible bait will often catch the attention of a fish.
Shallow Secrets
Shallow fishing is the topic for commercial god Jamie Hughes this month. This is his not-to-be missed guide…
If you were to ask anglers what their favourite method was during the summer months, you could be almost certain that the majority would answer with "fishing shallow". There are few things more exciting than a shoal of fish swirling for your loose feed, or your elastic being pulled out as soon as the rig hits the water.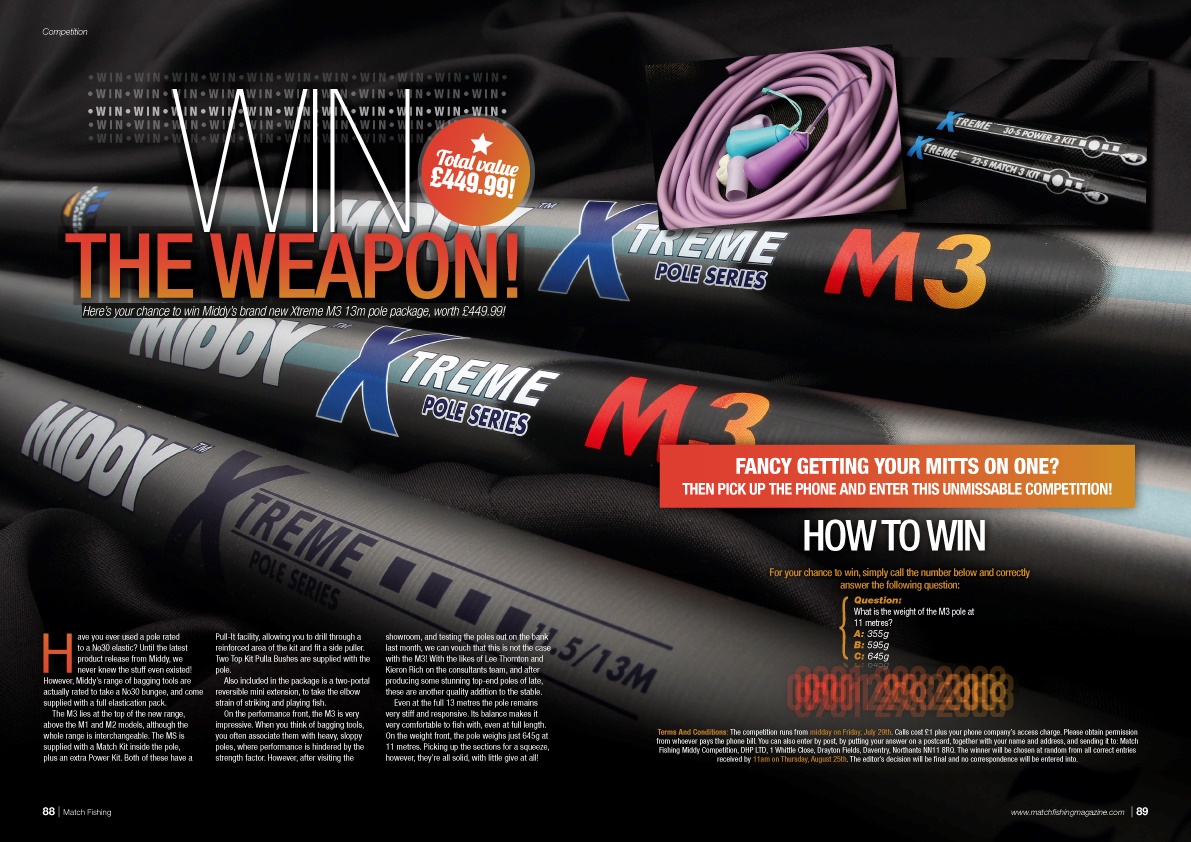 Win The Weapon!
Here's your chance to win Middy's brand new Xtreme M3 13m pole package, worth £449.99!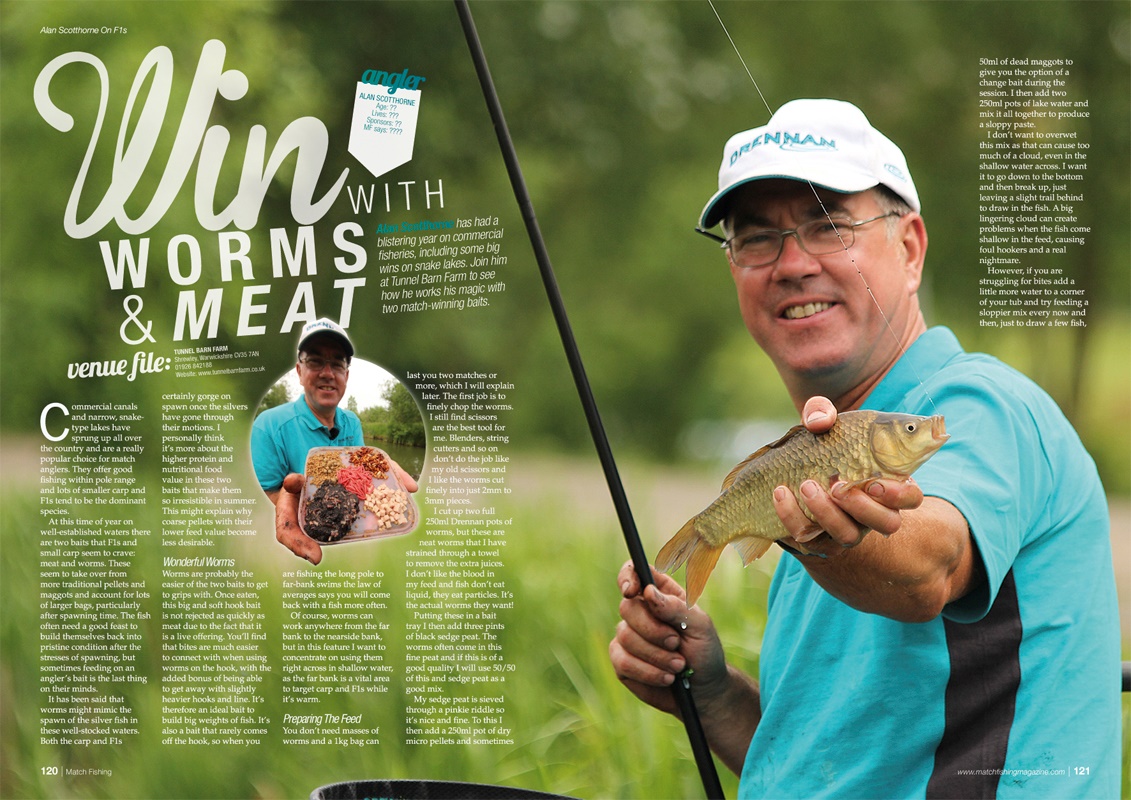 Win With Worms And Meat
Alan Scotthorne has had a blistering year on commercial fisheries, including some big wins on snake lakes. Join him at Tunnel Barn Farm to see how he works his magic with two match-winning baits.
Commercial canals and narrow, snake-type lakes have sprung up all over the country and are a really popular choice for match anglers. They offer good fishing within pole range and lots of smaller carp and F1s tend to be the dominant species.

The Wonderful Window!
Bob Nudd extols the virtues of the window feeder, and explains how it can hold the key to big bags of roach and skimmers.
Most anglers associate feeder fishing with catching big weights of bream, chub or barbel. Even in Ireland, where I spend much of my spring and summer, for many years this was seen by many people as a method to target a big weight of slabs, not roach. And for sure, the open-ended or cage feeder remains one of the best ways of catching a big weight of slabs, as it is easy to put down a large bed of bait, and present a hook bait very accurately and, crucially, very stable on top of it.