New Final Venue For Angling Trust Riverfest 2018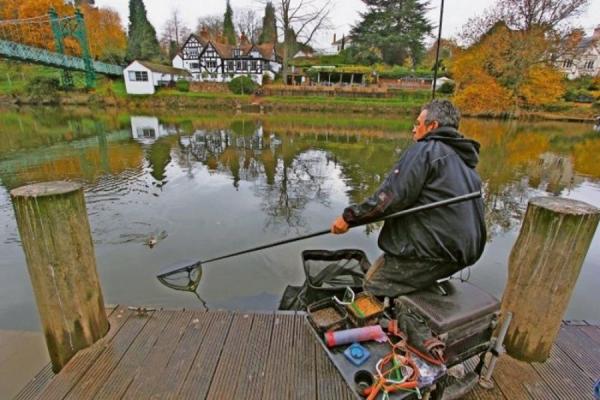 After five fantastic years on the River Wye, the final of the ever popular Angling Trust RiverFest competition will be moving to a new venue in 2018.
The big money event which sits as the pinnacle of the running water match fishing calendar, carries a £13,000 top prize from a final prize pot of almost £40,000!
RiverFest 2018 will culminate in a two day final on the Quarry and County Ground sections of the River Severn at Shrewsbury. There will be 24 qualifiers around the country from June, with three anglers going through from each to the 72 peg final.
Competition creator Dave Harrell said, "After discussions with many of the competitors and a lengthy meeting with the Angling Trust competitions team, we felt that the time was right for a change of final venue. The Wye has been used for five finals since the competition started in 2013 and a big thank you goes to the Hereford and District AA for the use of it's waters and for the excellent help on the bank. It has been greatly appreciated.
"We're moving to the Severn at Shrewsbury for the 2018 final because we feel the venue is worthy of hosting such an important high profile event. Competitors will be able to park behind most of the swims and it's a perfect place for spectators to watch the stars in action.
"The final will see an open draw on both days and will be decided on weight, so every finalist will go into Day two still in with a chance of winning the top prize. To try and ensure good conditions, the final is scheduled to take place on the first weekend in November (3rd/4th) and we also have the following three weekends reserved, in case of high water."
Qualifying venues for RiverFest 2018 will be announced in January and tickets will go on sale from March on the Angling Trust booking site.