Rive R16 Carp Master Pole
Earlier this year we reviewed the R16 family of poles from tackle giant Rive. The poles were quite simply incredible, so when we were urged to visit the Rive HQ in Paris to see a 'special' new pole, we just had to board a plane!
The R16 Carp Master was what we came to see and without any prior knowledge we were expecting a carp pole retailing for around £700. What we weren't expecting was a top-end 'flagship' style carp pole.
This is fairly unique; most carp-dedicated poles almost seem like an afterthought and are quite often billed as a cheaper 'backup' pole to a more expensive brother. A pole that, let's be honest, once bought rarely sees the light of day!
But Rive has realised that for many anglers, carp fishing is the only style of fishing that they choose to do, so why not create the best carp pole that they can? It's a fair question and we were already excited by what this pole was being billed as.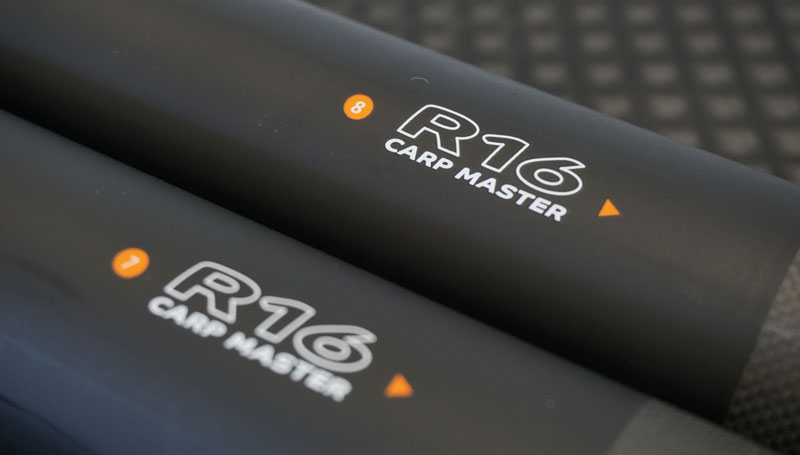 The R16 Carp Master can be bought at various lengths; 13m packages are common in France due to strict pole length rules, so that option is available, but of course it is also available to buy in a full 16m package, which is what we were looking for.
Let's just start by saying this is a seriously stiff pole. Take the Carp Master name tag off the pole and you would believe this was a flagship 'match' pole. Yes, it's that stiff!
It is by no means the lightest pole, but give the sections a squeeze and you will see why. This is a super-strong pole that is built to do a job the best it can. You won't need to be worried about little dinks or being heavy-handed here – it feels reassuringly strong!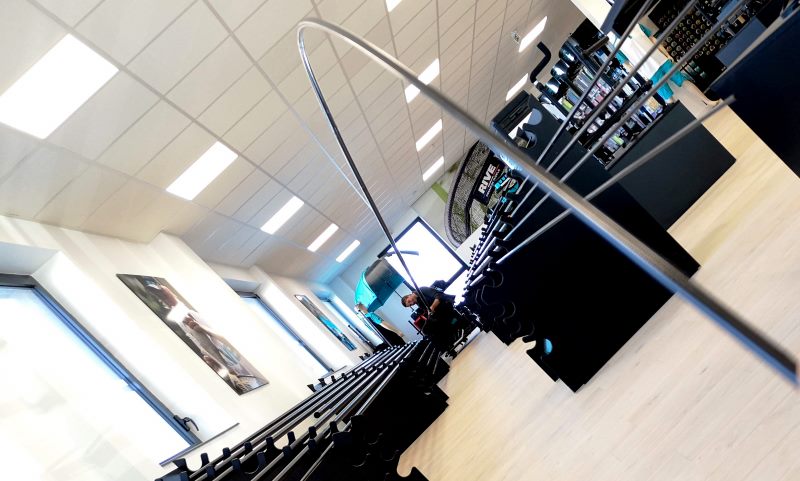 But where the pole really stands out from the crowd is the Japanese carbon that is used. "Oh here we go, more tech speak" but bear with us. The R16 Carp Master utilises carbon that features high elasticity resin. This means the pole is capable of bending and absorbing even the largest fish. This pole is designed with BIG fish in mind. On French commercial fisheries they regularly target fish up to 40lb and this pole is designed to cope with that style.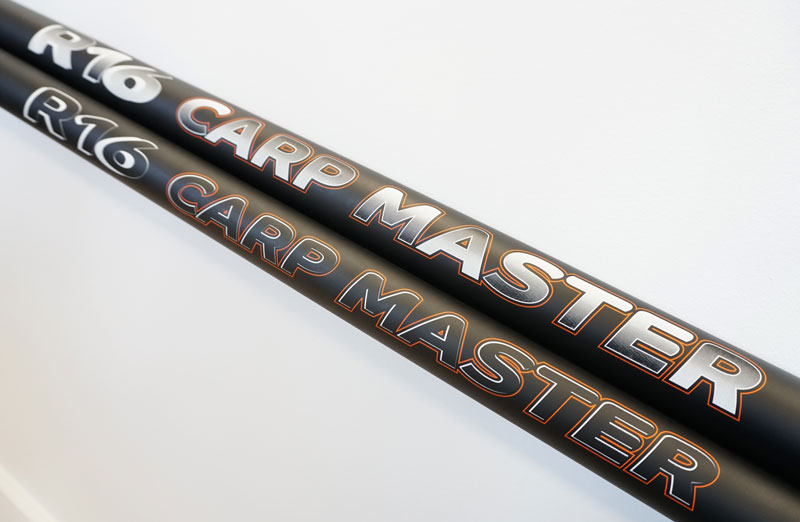 It's really quite unique; despite being ultra-stiff, the pole can bend dramatically making it capable of handling large fish on strong hollow elastics.
This is totally different to anything we have seen here at Match Fishing! If you get the chance to check one out in a pole alley then it's a must – you won't believe it.
This is quite the marvel of pole engineering. To have a pole that is well balanced, stiff and yet can cope with the extreme pressure and demands of heavy-duty carp work is really quite something.
We can't wait to really give this pole some hammer; it's certainly going to be interesting to see what everyone thinks!
Verdict: Totally different and totally brilliant!
Website: www.rive-fishing.com/