Garbolino Club Angler Of The Year Final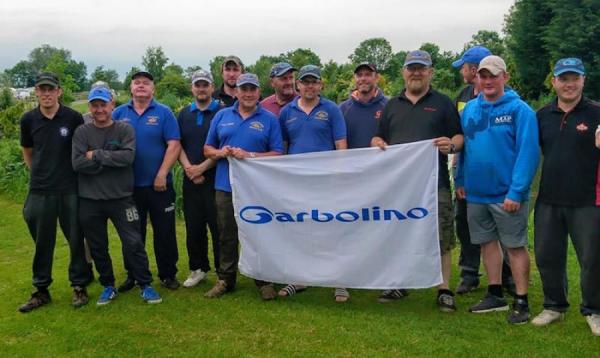 Following an intense qualifying campaign, 48 of the very best Club Anglers from around the country are preparing to battle it out for the title of Garbolino Club Angler of the Year for 2017.
The final, that will take place at the stunning Barston Lakes on Wednesday 19th July is certain to prove a fantastic venue to host the coveted event. The 2016 event saw East Yorkshire rod Roger Edmond pick up the title with a stunning mixed bag of the venues famed skimmers and carp. Further to being crowned the 2016 champion Roger also picked himself up Garbolino's UK1 Accomplice Pro flagship Pole and £400 cash!
This year's prize list is just as impressive with two of Garbolino's top end pole's as well as a number of reels up for grabs for the top few anglers on the day. Further to that each of the 48 competitors will receive a goody bag containing a number of Garbolino products meaning there is almost £5000 worth of prizes available on the day... Not to mention the £3000 of other prizes the company have already supplied during the qualifying campaign.
All competitors are asked to arrive at the venue in a punctual fashion to book in with the event's organisers no later than 8:20am in the main function room of the venue.
The draw will then take place between 8:30am and 9:00am with the five-hour match commencing at 10:30am.
There will be an optional superpool on the day of £20.
Lindholme Lakes Qualifiers
Roy Butterfield
Steve Simmons
Paul Turner
Jason Jones
Daniel Ballan
Nicholas Barnard
Ken Rutlidge
Ste Shorrock
Rob Burgin
Jack Turner
A Murray
Ian McManus
Tom Calladine
Darren Denton
Alan Lamb
Tunnel Barn Farm Qualifiers
Steve Johnson
Darren Hannon
Ashley Prestidge
Paul Rowberry
Andy Read
Dave Rowberry
Steve Downs
Dave Kruckow
Ben Sutor
Jack Danby
Stewart Richards
Tony Wilson
Ian Boyd
Mark Wragg
Chris Roe
Andy Todd
Paul Postin
Mick Langton
Gold Valley Qualifiers
Craig Meadows
John Young
Steve Martin
Vick Redding
Bruce Goulding
Ian Farmer
Tony Corbett
Andrew Palmer
Nick Crabbe
Paul Garrett
Richard Lear
Bill Sweeney
Mark Tester
Bill Noble
Ian Covey