Up Close: Matrix F25/P25 Mk2 Seatboxes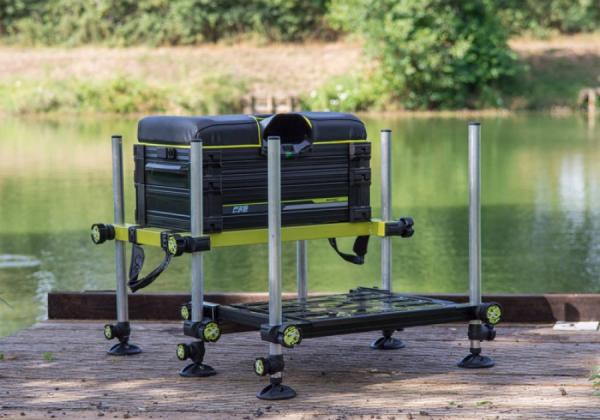 If you are in the market for a new seatbox, but don't particularly like or have the need for a larger seatbox system, then this review will be for you. The brand new F25 and P25 MK2 boxes from Matrix are the anglers who like to stay compact's dream.
The box is manufactured using a lightweight aluminium H-Frame that comes in the eye-catching lime that is now synonymous with Matrix.
The box is available in two drawer configurations. The F25 comes with one deep cross drawer and a 90mm tray unit, while the P25 features two deep front drawers and a shallow tray unit that is perfect for pole rig winders.
The drawers on these boxes are absolutely fantastic. As always with Matrix boxes they work perfectly and allow you to stay nice and organised thanks to the drawer dividers. The handles on the drawers are chunky, easy to grip and solid – the last thing you want is the handles letting you down.
Of course the seatbox can be added to and customised using the various extra drawers and storage trays that are available as added extras.
A sliding footplate is featured that is stable and strong despite remaining lightweight. Two simple thumbscrews take care of locking the footplate into position; nothing fancy, but it works well and once extended the footplate is rock solid.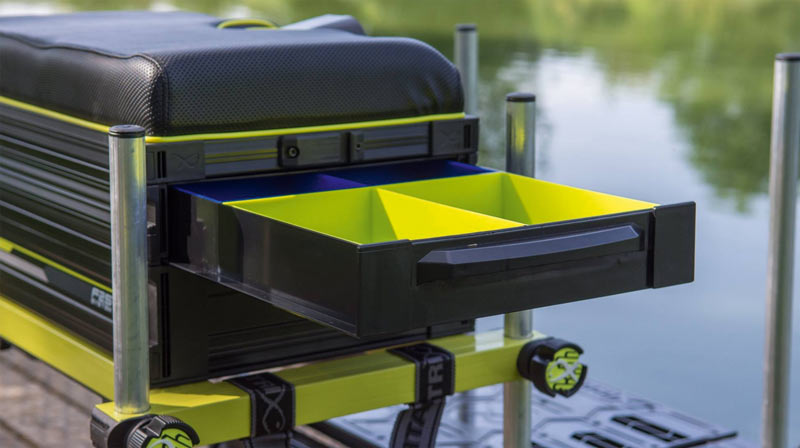 The legs are 25mm in diameter with fully extending inners and swivel mudfeet. All six legs also feature threaded leg caps, which are very handy for attaching smaller accessories. As the box is so light, the 25mm design is impressively stable. I can see it being very popular with commercial anglers for sure, but also for river anglers where long walks are the norm. This can be carried over the shoulder no problem at all due to its weight, which I am sure traditional river anglers will appreciate.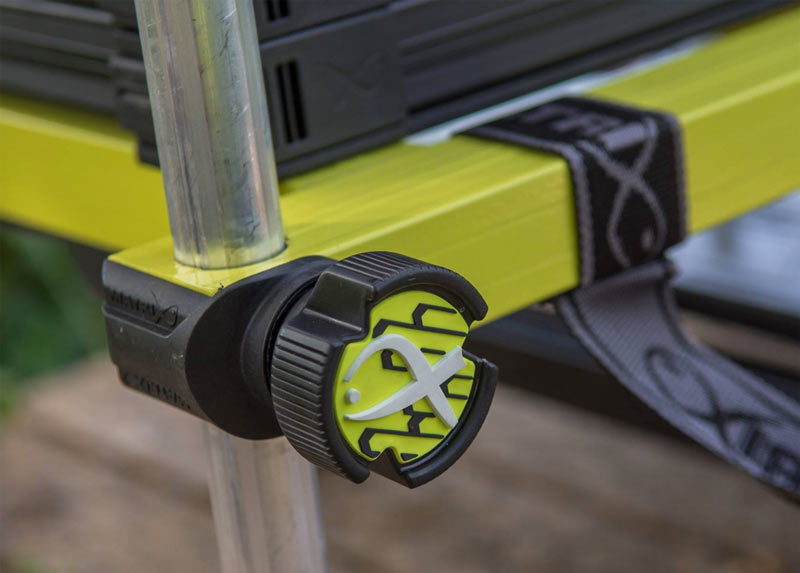 This seatbox series is exactly what I have come to expect from Matrix. Its boxes are some of the best priced around. They are incredibly well made and reliable, and judging by how many you see on the bank, you lot feel the same.
These two boxes give you great functionality, build quality and usability in a nice compact package.
Verdict: A brilliant little seatbox at a brilliant price tag.
RRP: £259.99
WEBSITE: www.fishmatrix.co.uk