Matrix S36 Superbox Orange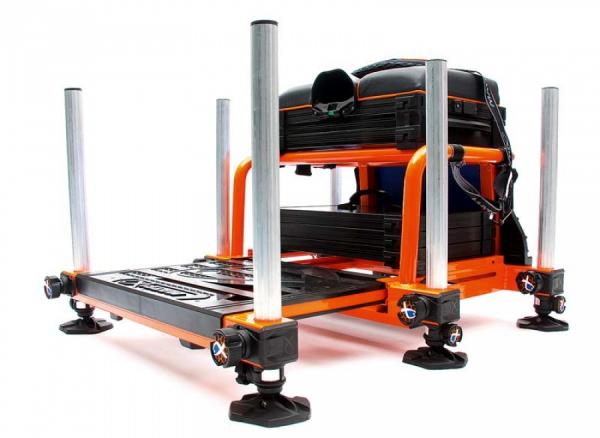 Knowing your audience is an important asset in the world of sales, and offering people what they want is certainly a huge step in the direction of success.
Matrix Tackle isn't a company to be seen standing still and is certainly quick to jump on any trends that begin to appear in the angling world, and that is reflected in the introduction of the S36 Superbox Orange. The latest colour scheme adds to the hugely popular Superbox range of seatboxes that the company offers, joining ranks alongside the black, grey and lime options.
The S36 seatboxes offer incredible stability thanks to the 36mm leg configuration and large mudfeet that they sit on, while remaining low to the ground, allowing for a comfortable seating position on the bank. The extremely popular Matrix modular system ensures that units and/or drawers can be added or removed at will, giving prospective suitors the opportunity to customise to their own specification.
As standard you get a deep drawer unit (including plastic inserts) two single tray units as well as a transport lid for your removable stacker unit, giving you plenty of storage space without having to make additions.
A new stylish Matrix branded backplate, as well as large, easy-grip snag-free tightening handles, adds to the classy look of the S36 seatbox, with the Orange edition given splashes of orange throughout all of the consistent features from the range.
The S36 Superbox Orange is certainly going to be a popular choice for many, with the in-vogue colour scheme impressively eye-catching. That, added to a seatbox with proven quality, is surely a winning combination!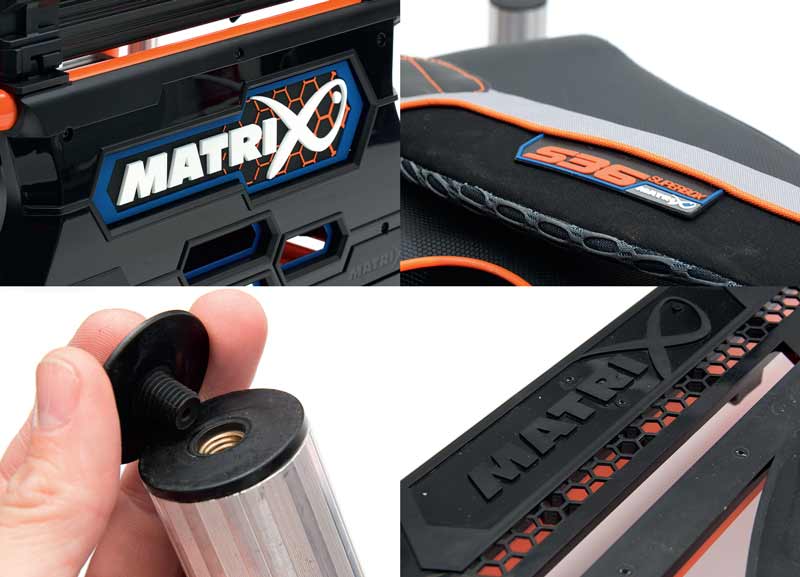 Tech Spec:
• Large-diameter 36mm legs with 25mm telescopic inserts for incredible stability
• Lightweight aluminium frame
• Removable padded carry strap supplied
• Built using the popular Matrix drawer units
• Generous storage capacity between the footplate and drawer units
• Stylish new back plate
• Anti-warp footplate
• Large diameter, swivel mudfeet for extra stability on uneven ground
• Integral footplate slides under the frame for easy transportation
• Snag-free fitting throughout
• Padded seat with built-in spirit level
• Accessory thread in the top of 36mm leg
• Available in two configurations
• GMB129 1 x deep drawer unit, 2 x single tray unit and 1 x transport lid
RRP: £529.99
WEBSITE: www.fishmatrix.co.uk