Up Close Spotted Fin Dark Super Blend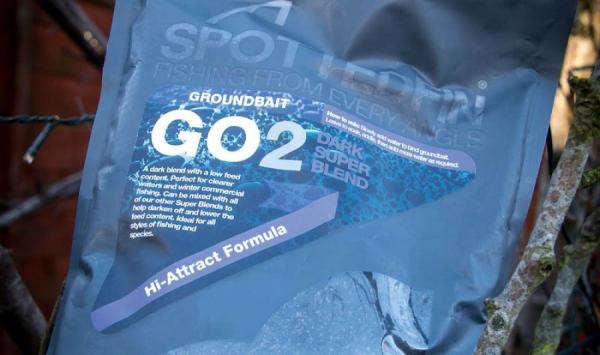 We take a look at the new Dark Super Blend from Spotted Fin.
Cold, clear water means one thing, and that is dark groundbait. It is no secret that Spotted Fin has impressed me hugely, so when it sent through the new dark Super Blend I was keen to see what the mix had to offer.
One criticism I have of some dark or black groundbaits is that they don't actually stay dark once in the water. This was a key consideration when Spotted Fin was developing this mix, and I am pleased to say that Dark Super Blend stays dark! It's a really dark mix that is also very fine. Those nice fine mixes are perfect for cold conditions and thanks to the impressive colour this is set to be a winner.
This mix is effective and can be mixed any way that you require. It makes a lovely smooth slop too, so will be very attractive to the F1 anglers out there. I have been experimenting with it for my skimmer fishing and when combined with the Sweet Super Blend, you have a great combo for skimmers on commercials.
The great thing about Spotted Fin is you know the ingredients are as good as they can be, as we saw first-hand when we visited its HQ recently.
If you are looking for a black fishmeal groundbait to add to your armoury then this stuff is well worth a look.
RRP: £4.99
Verdict: A high quality dark groundbait, perfect for clear water.