Used & Abused: Dynamite Swim Stim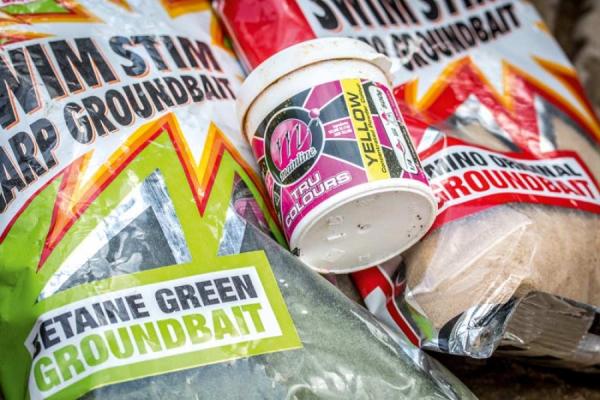 Joe Carass explains why he just keeps going back to the successful Swim Stim range from Dynamite Baits!
I have spoken before about being a huge fan of Green Swim Stim. It's a bait I have used for as long as I can remember and it's a bait I will continue to keep using.
I just wanted to talk about other groundbaits in the range that I also use, and other tweaks that I have since added to my Swim Stim selection.
First up is a bream mix that I have used over the past two years that really has served me well, and that is a 50/50 blend of Green and Natural. The two mixes together make a lovely colour and the texture is perfect for cage feeder work. It's a fine mix anyway but I actually run the dry mix through a flour sieve to make it super-fine, which means that the swim gets full of scent and attraction without actually adding too many large particles that could distract the fish from any particles I am feeding.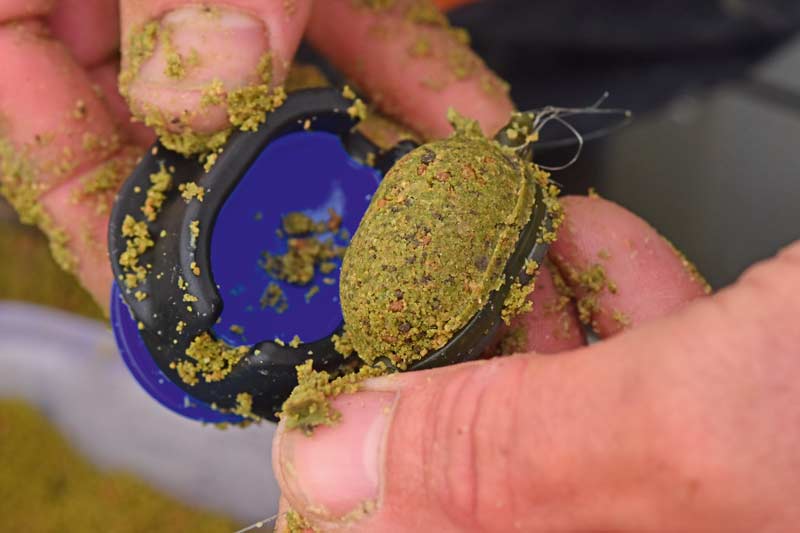 I have had a lot of success adding a small amount of yellow dye to the groundbait. This really makes the blend 'glow' and become a bright green rather than the dull green synonymous with Swim Stim. I feel this is a big edge when targeting fish in coloured water as it adds a visibility element to the attraction as well as smell and taste.
A recent addition to my Swim Stim armoury is the F1 Sweet. I must admit I initially wrote this mix off for my own fishing, as I didn't really see where it fitted in. However, a chance visit to a gin-clear lake changed my mind about the mix and I now see it as another valuable addition.
The reason why? The groundbait is a lovely pale yellow colour, which again I like for skimmers and bream, but what I really like – and I only twigged it by chance – was the trail the groundbait produces when it falls through the water.
It leaves a yellowy/green trail from the surface right down to the lake bed and I am sure on clear waters that this is another great attractant for bream and may just help pull a fish down to your feeder.
I also like how this groundbait can be mixed to a nice fluffy texture. A combination of this and Green Swim Stim will prove to be a top bream groundbait, that's for sure.
Finally I have also tweaked my Method-feeder mix. Nobody has caught more fish on the Method than Nick Speed in recent years and the success he has had with a 50/50 mix of Swim Stim Green and Marine Halibut speaks for itself.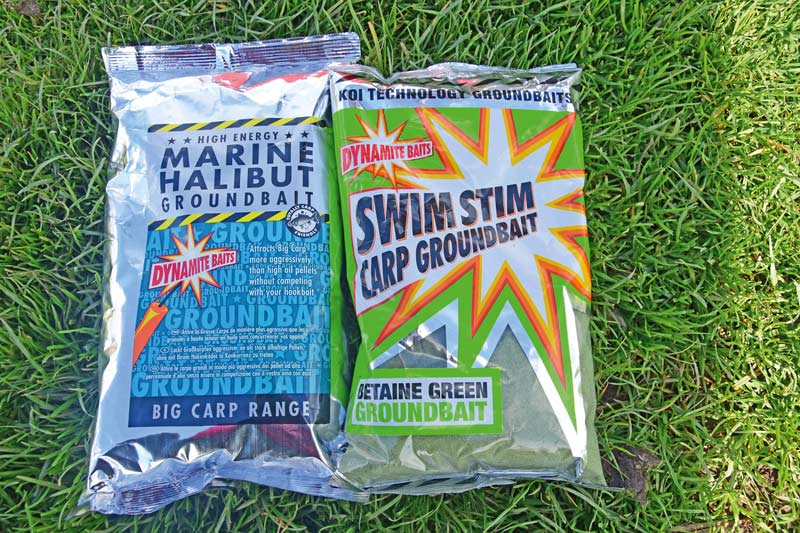 I have switched to this recently and really like it as a Method mix. The Marine Halibut has lots of oil and compacts around the feeder perfectly, and you just know that your feeder is getting to the bottom intact. Oh, and the fish love the stuff!
Obviously I could wax lyrical about these mixes, but ultimately what is great about them is they are tried and trusted groundbaits that just keep on catching fish. I am very much a confidence angler and these mixes just keep on catching fish for me, which is all that matters as far as I am concerned!
RRP: From £3.99